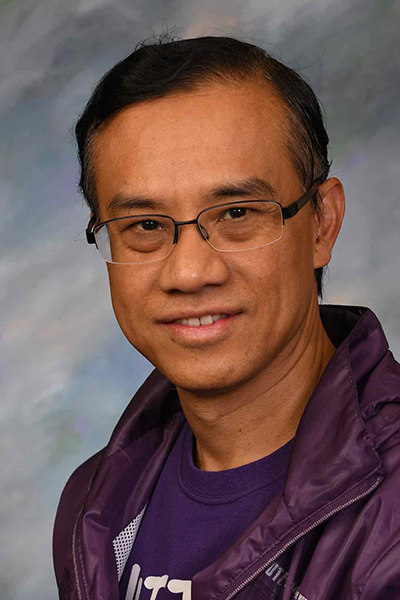 Associate Professor
hchoy@wittenberg.edu
(937) 327-6354
Hollenbeck Hall 226
Dr. Choy is on leave for the 2018-19 academic year.
Howard Y. F. Choy, Associate Professor of Chinese and East Asian Studies, received his Ph.D. in comparative literature and humanities from the University of Colorado. A journalist and theater critic from Hong Kong, he joined the Wittenberg faculty in the Department of Foreign Languages & Literatures and East Asian Studies in 2007. His research interests focus on Chinese culture and literature, with the most recent project being political jokes.
Currently editing a volume of Liu Zaifu's selected essays and a collected critiques of Yan Lianke, he is the editor of Discourses of Disease: Writing Illness, the Mind and Body in Modern China (2016), the author of Remapping the Past: Fictions of History in Deng's China, 1979-1997 (2008), and the assistant author of The Illustrated Encyclopedia of Confucianism (2005).
He has also published a number of articles and translations in major scholarly journals, including positions, American Journal of Chinese Studies, and Asian Theatre Journal. Dr. Choy has also taught at Stanford University, the Georgia Institute of Technology and Hong Kong Baptist University. His teaching includes all levels of the Chinese language, business Chinese, translation workshop, and courses in Chinese cinema, culture and literature.
Academic Background:
Ph.D. University of Colorado
M.A. University of Wisconsin-Madison