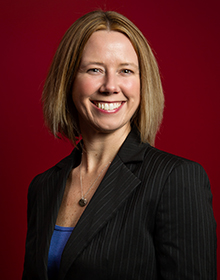 Assistant Professor of Health, Fitness and Sport
Director of Sport Management Program
jaylsworth@wittenberg.edu
(937) 327-6461
HPER 314
Julie Higgins Aylsworth joined Wittenberg's faculty in 2011 to lead the university's new Sport Management Program.
Aylsworth previously led the sport management program at Mount St. Mary's University. Her primary research interests include aspects of marketing and branding in sport and the role those aspects play in the success or failure of sport organizations. Secondary research includes areas of sport law, including labor and management relations in professional sport.
She has had articles published in various professional journals, including the Journal of Sport Management. Prior to her academic career, she conducted marketing activities for the athletic department at The Ohio State University. Aylsworth earned her B.S. in Marketing, M.A. in Sport & Exercise Management, and Ph.D. in Sport Management from The Ohio State University.
Aylsworth was named women's faculty athletics representative for Wittenberg in 2015.