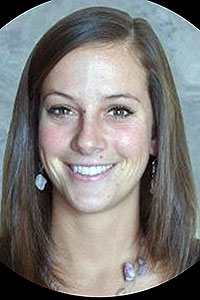 Mackenzie Wojciechowski, Ph.D.
Adjunct Professor of Health & Sport Studies
wojciechowskim@wittenberg.edu
Mackenzie Wojciechowski has been an adjunct faculty member at Wittenberg University since 2016. As a member of the Health & Sport Studies adjunct faculty, she teaches courses in the undergraduate Sport Management program as well as the Masters of Arts in Sport Administration program. She received her B.A. from Wilmington College majoring in Sports Administration; a M.Ed. from the University of West Florida with a specialization in College Student Affairs Administration; and a Ph.D. in Kinesiology from The Ohio State University.
Prior to working at Wittenberg, Wojciechowski worked as a graduate assistant in athletics development at the University of West Florida before beginning a full time position in athletics development for Ohio State's Athletic Department. Additionally, she has taught sport administration courses at Ohio State and Urbana University. She was a varsity athlete at the Division I and Division III level during her undergraduate days and has a research interest in student-athletes transitioning from sport.