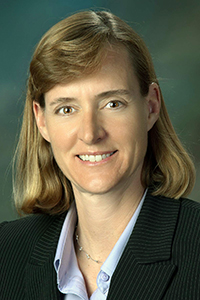 Associate Professor of Health & Sport Studies
parsonsj@wittenberg.edu
(937) 327-6454
HWA 108
Jennifer Parsons returned to teach at her Alma Mater after previously holding positions in the Athletics Department at Wittenberg as Assistant Volleyball and Assistant Basketball coach from 1996-2003. As a member of the Health & Sport Studies faculty, she teaches courses in the undergraduate Sport Management program as well as the Masters of Arts in Sport Administration program.
She received a Bachelor of Arts degree from Wittenberg University, double majoring in Biology and Physical Education; a Master of Science degree from Arizona State University, with a specialization in Exercise Science, Wellness and Health Promotion; and an Ed.D. in Leadership Studies from Ashland University. Her current research interests include NCAA Division II and Division III intercollegiate athletics and collegiate recreation programming and management.
Prior to returning to Wittenberg, Parsons spent eight years at Ashland University as a faculty member teaching Sport Management classes full time and seven years serving as Assistant Volleyball Coach. She was also a varsity athlete during her undergraduate days at Wittenberg and is a member of the Wittenberg Athletics Hall of Honor.