Who We Are:
The development of The Susan Hirt Hagen Center for Civic & Urban Engagement, established in 2008, is the most visible manifestation of Wittenberg's commitment to community service, civic engagement and economic partnership with the local and regional community. 
The Hagen Center works through collaborative partnerships designed to address our community's most significant challenges and to prepare Wittenberg students for lifelong citizenship and service.
The Hagen Center ties Wittenberg to the community and the community to Wittenberg through service, internships, research, engaged teaching and learning, and off-campus employment.
Overview:
Wittenberg students annually contribute more than $360,000 in donated time in service to the Greater Springfield area. 
Wittenberg students contribute approximately 80,000 hours/year to the local community through civic engagement that includes community service, community-based internships, community engagement courses, research, federal work study, student teaching and co-curricular activities.
19 of 23 Academic Departments connect students with the local community through coursework.
Each year approximately 30 Hagen Center interns work in partnership with local non-profits, government agencies and businesses.  Since The Hagen Center opened in 2008, 233 interns have addressed on 161 community focused projects.
At the national level, Wittenberg has been recognized for its leadership and commitment to community engagement with its consistent selection for the President's Community Service Honor Roll, and most recently received the President's highest award status, Community Service Honor Roll of Distinction.
About The Hagen Family
"Service is a cornerstone of my life, and I believe that through this investment, the Center will be able to continue to connect my alma mater's resources and expertise not only to improve the community, but also countless lives."
The late Susan Hirt Hagen '57 (2011) Board Member Emerita, Wittenberg Board of Directors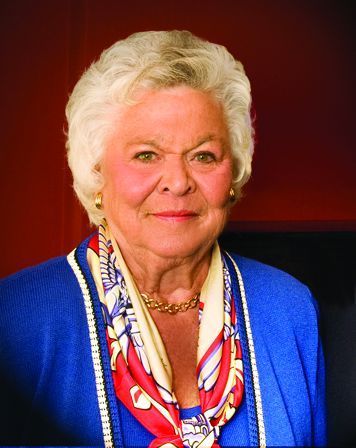 A 1957 graduate of Wittenberg University, Susan Hirt Hagen majored in psychology and English. She was a member of Chi Omega sorority and Psi Chi honor society as well as many organizations on campus. Susan Hirt Hagen gave the largest cash gift ever received from a living individual to Wittenberg in 2011. The $6 million gift endowed the Susan Hirt Hagen Center for Civic and Urban Engagement, which has been described by former Ohio Lieutenant Governor Lee Fisher as the model for how universities should engage with their communities to promote economic development and ensure that future students are committed to civic engagement.
Susan Hirt Hagen received the Alumni Association Citation for community service from Wittenberg in 1982, which also awarded her an honorary doctorate of humane letters in 2011, the same year in which she helped establish the Susan Hirt Hagen Center for Civic and Urban Engagement. She was also nominated by Wittenberg and inducted into the 2012 Hall of Excellence of the Ohio Foundation of Independent Colleges. Her tireless efforts have created a lasting legacy at Wittenberg and beyond, and it is for her own voracious appetite for learning, her passion for helping all young people succeed, and her signification contributions to higher education at Wittenberg, that Susan Hirt Hagen was awarded the Wittenberg Medal of Honor in 2016.
In a lifetime devoted to business and civic leadership, Susan served as the first female member of the board of the Erie Indemnity Company, where she served for 35 years, the first female chairperson of the Erie County United Way, as trustee for the Erie Community Foundation, and embodying a family commitment to service and to her alma mater that runs deep, she served as a member of the Board of Directors. Throughout her more than 40 years of work to improve the lives of others, both in Erie and around the world, Susan received many awards and honors, including "Woman of the Year" in Erie County, Pennsylvania by the Zonta Club, the prestigious "Alexis de Tocqville Award" for lifetime service from the United Way of Erie County, the "Distinguished Citizen of the Commonwealth Award", and with her husband, the "Governor's Patron of the Arts Award" from the Pennsylvania Council of the Arts.
Although impressive examples of the purposeful living today's Wittenberg students should embrace, these accomplishments alone are not the reason Susan Hirt Hagen left a legacy at Wittenberg. Her passion for honest consideration and genuine dialogue about serious issues facing our society, matched by a deep and wide generosity of spirit and sense of responsibility to others continues to inspire us all, especially those of us touched by The Hagen Center.