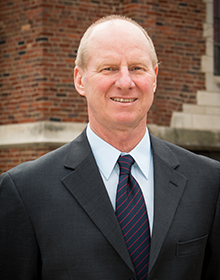 Professor Emeritus of Health, Fitness and Sport
sdawson@wittenberg.edu
Steve Dawson, Associate Professor of Health, Fitness and Sport, has conducted numerous soccer camps throughout the United States and has coached soccer, gymnastics, trampolining, swimming, and cricket in England. A native of London, he does research both on comparative sports programs and on the sociology of sport.
He has designed a new course at Wittenberg titled "Contemporary Issues in Sport Sociology and Sport Psychology." His professional presentations chiefly concern the sociology of sport.
Dawson earned his B.Ed. from Loughborough University, his M.A. from Kent State, and Ph.D. from The Ohio State University. He served as the head coach for Wittenberg's men's soccer team from 1982-88 and 1990-2014, and he holds the record for most coaching victories in program history.