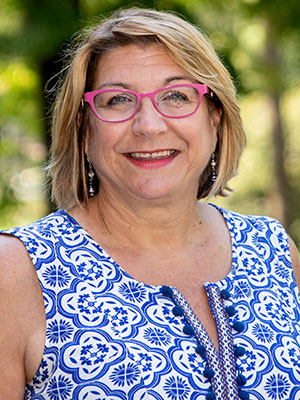 Professor of Psychology
Developmental Psychology
Blair Hall 118
(937) 327-7482
mzembar@wittenberg.edu
Mary Jo Zembar has published and presented numerous papers at professional meetings on the development of memory strategies in children, how teachers influence the use of memory strategies in the classroom, and how depression in adults affects memory functioning. She also does research in more applied areas and examines the role of sibling support after parental divorce, predictive factors of school failure and early withdrawal, and family dynamics in pre-juvenile delinquents. Zembar consults with local schools and child care facilities on data collection and research design. She teaches courses in child development, psychology of adolescence, adult development and aging, and developmental psychopathology.
She received the Omicron Delta Kappa Award for Excellence in Teaching in 1994. Zembar received her B.A. from the University of Akron and her M.A. and Ph.D. from the University of Houston. She joined the faculty in 1990, and she served as the university's interim provost for more than five years, concluding in 2019.