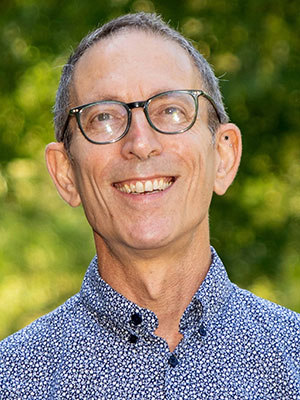 Chair of the Department
Associate Professor of Psychology
Learning, Memory and Cognition
Blair Hall 116
(937) 327-7480
manes@wittenberg.edu
Michael Anes joined the Wittenberg faculty in 2004, after teaching at Albion College and Boston University. His research interests lie broadly in visual cognition, and specifically in the processes by which humans recognize objects and faces. Dr. Anes teaches several regular course offerings in the Psychology department such as the Learning Proseminar, Experimental Design, and Cognitive Laboratory. In 2008, Dr. Anes was awarded the Omicron Delta Kappa Award for Excellence in Teaching at Wittenberg.
Dr. Anes was on sabbatical in Poland for the 2010-11 academic year and affiliated with the University of Finance and Management in Warsaw, conducting research in cognitive neuroscience as a Fulbright US Scholar.
Dr. Anes received his BA in Communications from DePaul University in 1991, MA in Psychology from Michigan State University in 1996, and Ph.D in Psychology from Boston University in 2000. From 1995-1997, Dr. Anes worked at the Boston VA Medical Center and at Harvard University with amnesic patients.
Publications (* indicates undergraduate student coauthors)
Anes, M.D., & * Short, L.A. (2009). Adult-like Competence in Perceptual Encoding of Facial Configuration by the Right Hemisphere Emerges After Ten Years of Age. Perception, 38(3), 333-342.
Anes, M.D., & * Kruer, J.L. (2004). Investigating hemispheric specialization in a novel face-word Stroop task. Brain and Language, 89, 136-141.
* Stark, J.W., Anes, M.D., & Liederman, J. (2004). Spatiotemporal continuity implicated in the binding of features and object identity. International Journal of Neuroscience, 114(7), 751-775.