There are internship arrangements within the Springfield community, the state of Ohio, and throughout the U.S. available to Wittenberg students. These internships are for advanced students interested in practical experience and research. The areas of focus encompass numerous topics, including neuroscience, education, and clinical psychology.
After adequate course preparation, students may also participate in a variety of internship programs. Every year Wittenberg psychology students participate in clinical or research internships in the Springfield area or in the student's own community. Students have had internships at such sites as the Air Force Research Laboratory at Wright-Patterson Air Force Base, Nationwide Children's Hospital, and Disney World. Students may choose to work in human service organizations, government, corporations, or health care facilities. These experiences enrich the formal training received in a classroom by "hands-on" application. Wittenberg students have also spent their summers doing research through a program created by the National Science Foundation. This program is designed to give students hands on research experience in the field of psychology.
Click Here For Career Services Internship Information
Student Internship Success Stories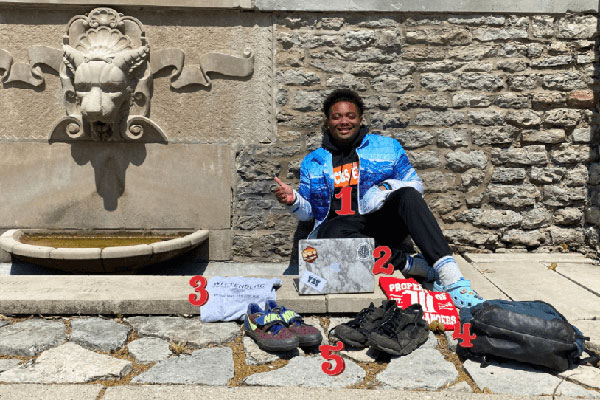 While at Wittenberg, Zarek Porter interned at Hayward Middle School during his junior and senior years. At Hayward, he was able to work with students experiencing a variety of challenges, including attention-deficit/hyperactivity disorder (ADHD), specific learning disorders, low self-esteem, and exposure to trauma. The internship allowed Zarek to further develop his abilities to connect with youth and utilize therapeutic skills, such as active listening and empathy. A summer job in 2021 as a counselor with the Summer Treatment Program for youth with ADHD at the Cleveland Clinic also enhanced his career development. Following graduation, Zarek enrolled in the graduate program in clinical mental health counseling at the University of Cincinnati.
"Zarek's work ethic is exemplary. He gives 100% to the students he works with. He is very good at identifying student needs/concerns and coming up with a plan to help the student. Zarek is very intuitive and empathetic which will serve him well as he becomes a licensed counselor. Zarek has a gift working with adolescents. I hope he continues to work with this age group."
Hayward Middle School's School Counselor, Carrie Hanna regarding Zarek's internship