About The Community Partners 50/50 Program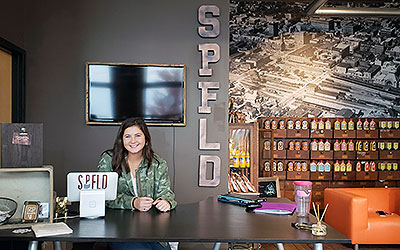 The Community Partners 50/50 Program is a student employment partnership initiative designed to benefit Wittenberg students as well as local employers. Clark County businesses, government agencies, non-profit organizations, and churches may hire Wittenberg students to perform essential tasks. This program offers full-time undergraduate students valuable off-campus employment opportunities that relate to their course of study, their future career objectives, or their personal skills or area of interest. Wittenberg University will pay half the cost of minimum wage per hour and the employing partner pays the rest.
The "50/50" name refers to 1) our intention that the program will benefit both students and community partners, and 2) the sharing of the cost of student wages by the university and our partners.
Interested in the program?
Information for Students

How to Apply for an Off-Campus Position:

Visit Wittenberg's Student Employment Job Posting Page
Apply through the Community Partner site directly
Verify Student Employment Eligibility with the Office of Student Employment prior to starting work
Contact The Hagen Center with any questions

Information for Community Partners

How to Submit a Job Opportunity for Students

Important Documents
Snapshot: Results & Highlights from 2018-2019