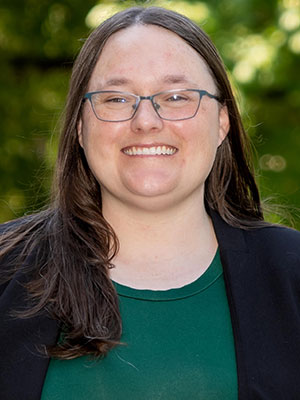 Gwynne Davis
Assistant Professor of Psychology
Neuroscience Through the Ages
How do we understand the human brain? This complex organ has been the object of fascination and study from ancient Egyptian to modern times. Studying the brain is important for our understanding of how we function. It is also critical in the development of treatments for ailments that can negatively impact our brain function, and thus our day to day lives. What we know about the brain and how we know it is evolving every day. However, discovery is not a smooth process. In this course, we will take a historical look at the evolution of neuroscience. We will discuss how technological advancements can alter accepted dogma, and discuss how individual bias and preconceptions can affect data interpretation. Finally, we will also discuss different misconceptions about the brain and how they these misconceptions are perpetuated through pop culture and media.
---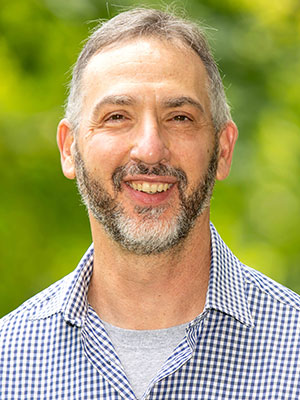 Scott Rosenberg
Professor of History
Race, Baseball, and the Struggle for Equality
The course will help students critically discuss race in America through an examination of the Negro Leagues that existed in the United States from the early 20th century until the late 1960s. We will also explore the experience of black baseball players both before and after the period of segregation in the United States. A central question for this class is how we contextualize Jackie Robinson's breaking of the color bar in baseball and what it meant for the major leagues and society. At what point would one argue that baseball was truly integrated? Did the desegregation of baseball at both the minor and major league level play a role in the larger civil rights struggle? Our final question will be to examine why the percentage of African Americans in baseball has been steadily declining for the last few decades.
---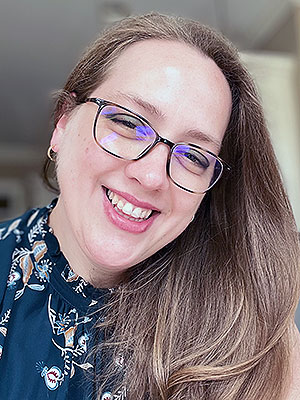 Amanda McLellan
Director, Thomas Library
Race, Gender, and Information Technology
In this course we will critically examine the ways in which information and communication technologies (ICTs) are shaped by - and help to shape - social relations of race and gender; and we will extend our review to other categories of identity and exclusion as well, such as age, ability, geography and ethnicity. We will also explore the various benefits and burdens of the "information society" and how these are socially distributed, and conduct case-studies of policies, practices, and programs designed to enhance opportunities and/or mitigate disadvantages through the creative or disruptive use of ICTs.
---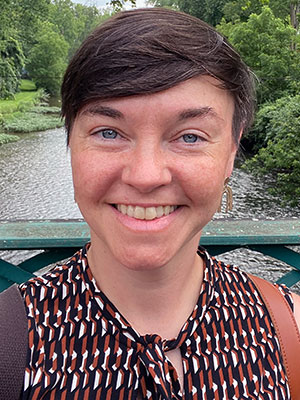 Vanessa Plumly
Assistant Professor of Languages
Black Europe
This course pushes the boundaries of Europe's self-conception and makes visible the presence of Black individuals and collectives as historical agents both on and beyond the continent. In this course, we will examine the modern Black European Diaspora from the 19th century to the present, with emphasis placed on Great Britain, France, and Germany. In tracing the trajectory from colonial to postcolonial and neocolonial contexts, we will engage in historical and cultural texts that elicit critical readings of: nation building and citizenship; the intersections of race, gender, sexuality, class, and nationality; Black Europeans' intellectual and cultural output and their grassroots activism; and Black Diasporic consciousness raising efforts, such as the establishment of transnational connections, networks, and frameworks.
---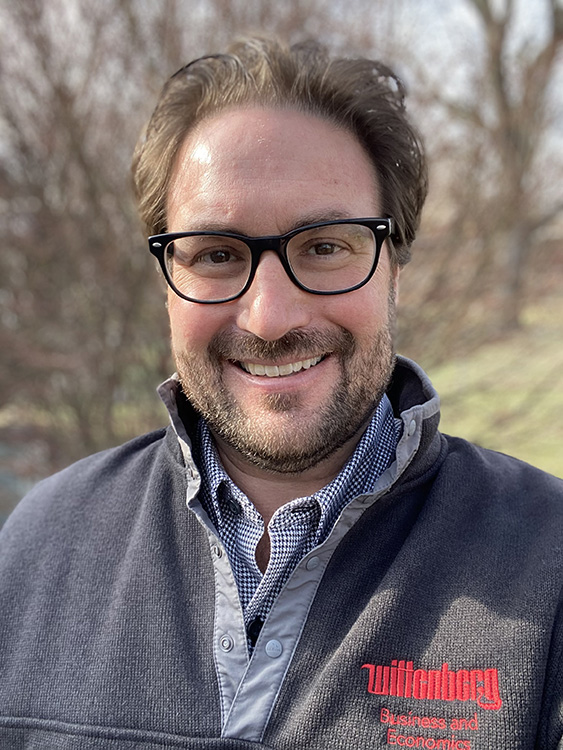 Ross Jackson
Assistant Professor of Business & Economics
Unpacking Management Critically: Authenticity, Autonomy, and Organizational Control
Are modern American businesses predominately sites of personal fulfillment or drudgery? This FYS is an issues-oriented, practical exploration to introductory business management from a critical perspective. Through an interrogation of various aspects of empowerment and control a framework of business management and organizational power is developed. Topics such as alienation, self-editing, conformity, authenticity, autonomy, empowerment, and solidarity are covered. Upon completion of the course, students will be able to synthesize current social-political realities with an understanding of management theory and praxis, resulting in an ability to question the legitimacy of organizational power and enhance individual agency.
---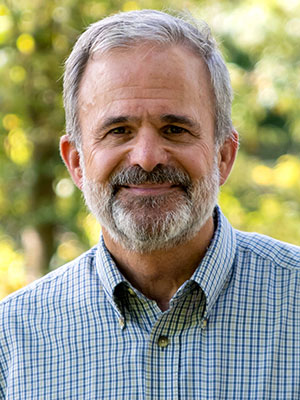 John Ritter
Professor of Geology
Program Director, Environmental Science
Nature of Rivers
The First Year Seminar is a 4-credit class that provides an introduction to Wittenberg, to campus resources, and the foundational skills and expectations of college level courses. FYS also engages students in thinking about a problem facing society. This section will focus on the impact humans have had on rivers and their value as we restore them to a more natural state. We will focus on the historical impact Springfield has had on Buck Creek and the potential of current and future restoration efforts for building community resilience. Students will work with peers, faculty, and members of the community to engage meaningfully with the problem and society as a whole.
---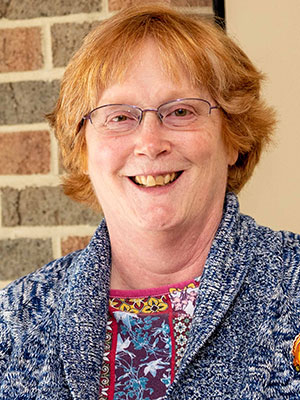 Marie Bashaw
Director of Nursing
Teamwork Makes the Dream Work
Many of us have participated on a team in high school. We have had experiences with both good and bad teammates. This course will focus on optimal teamwork. Through effective teamwork and collaboration high quality outcomes can be achieved. Nursing students are part of a dynamic interprofessional health care team. Teamwork is part of Professionalism, which is an essential component of Nursing. This class focuses on developing skills of accurate, evidence-based oral and written (APA style) communication that effectively foster professionalism and teamwork. Interactive class activities will help build these skills which will contribute to the core components of the caring nurse.
---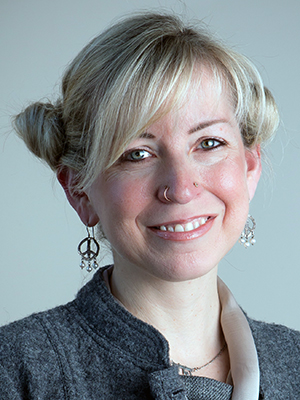 Heather Wright
Associate Professor of Political Science
The Human Rights Project
The First Year Seminar is a 4-credit class that provides an introduction to Wittenberg, to campus resources, and the foundational skills and expectations of college level courses. FYS also engages students in thinking about a problem facing society. This section will explore human rights. Why do we continue to subject one another to abuse, torture, and genocide, when so many human rights declarations and laws exist? Why is there such a difference between our theorizing about rights and our practice of rights, not only abroad but here in the United States? Why do some people abuse human rights while others respect them? Much of the answer lies in cultural practices of representation and in the daunting power of ideology. This course takes as a starting point that it is impossible to separate popular culture and politics, and assumes that fact and fiction help create each other: film, television and social media not only reproduce but normalize (make acceptable) ideology. How are human rights struggles represented in visual media and text? What is the role of film, literature, and social media in cultivating or impeding respect for human rights? What part can we play in this ongoing human project?
---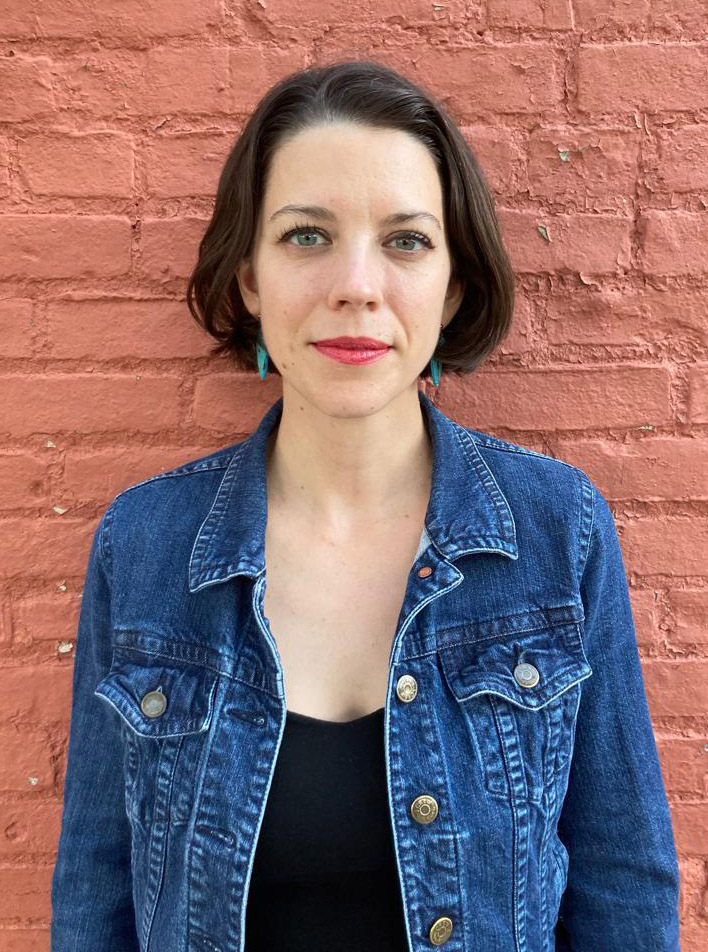 Marlo Starr
Assistant Professor of English
Mapping Empire: Contemporary Literature of Place
Maps shape the way we see and navigate the world, but should we take them at face value? How do cultural perceptions impact the way we view islands and continents, land and sea? In this course, we'll explore contemporary literature from Ireland, Africa, the Caribbean, and Oceania to consider how histories of colonialism shape orientations to place and environment. We'll explore The Decolonial Atlas and Native American land maps to interrogate the assumed objectivity of cartography. Beginning with Irish playwright Brian Friel's Translations, we'll investigate relationships between language and power in the naming of places. Through poetry and novels, we'll consider Indigenous environmental movements that radically shift dominant views of geography. Ultimately, through their research into a specific locale, students will design maps and legends of their own.
---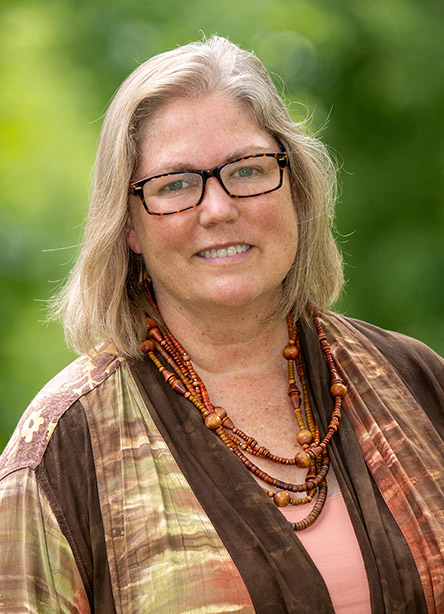 Lori Askeland
Professor of English
Writing US Free
Can writing set people free? The United States has a long history of "freedom writers"—people writing Declarations, manifestos, narratives, screeds, and freedom songs. These writers have both demanded freedom and shaped how "we the people" understand what freedom is. Entangled with that history, of course, is a story of slavery and a variety of forms of forced migrations and mass incarceration. The "land of the free" today imprisons more of its own people than any other country in the world, more than any other civilization in history: 2,500 people currently languish on death row, two million more live behind bars and razor wire, and another five million people are on probation or parole. In this course, we will read important freedom writings, from revolutionaries and slavery abolitionists before the Civil War to Malcolm X, Angela Davis, Mariame Kaba, and other prison abolitionists in the present day. We will listen to and engage with some voices of those who are currently incarcerated and recently freed. Additionally, we will explore a variety of "free writing" practices of our own in service of writing and research projects that, like the truth, may set us free!
---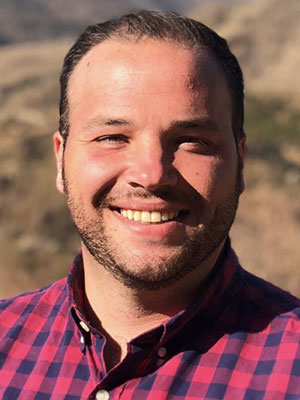 Jon Duraj
Assistant Vice President for Student Development and Senior Associate Dean of Students
Organizational Leadership through a Disruption Lens
Disruption can cause change. Change advances industries and society. How do organizations, society, and humans lead with and embrace disruption? This course will explore emerging, new, and past industry disruptors from a leadership lens. From Cryptocurrency, Jeni's Ice Creams, AI, activism, and more, how should and do organizations and societies respond to disruptions from a leadership perspective? We will look at these disruptors of the past to discover what the future may hold.
---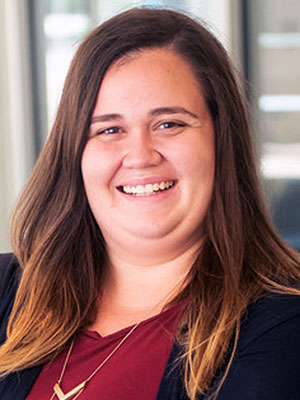 Shelby Cummings
Professor of Practice, Mathematics and Computer Science
Data, Ethics, and Society
With great data, comes great responsibility. Our world is increasingly expecting individuals, companies, and research entities to utilize data informed decision-making processes, but how can we ensure that data is collected and used in an ethical manner? How can we ensure that studies are done in a way that protects our participants? How can we be sure researchers are presenting their findings in a true, non-misleading way? This course will focus on data ethics questions within the health fields, but we will occasionally venture out to other fields as well. Topics: Anonymity and Participant Privacy, Experiments vs. Observational Studies, Bradford Hill Criteria, Experimental Design and Protocols, IRB, Falsifying Results, Transparency, Reproducibility, Ensuring Correct Conclusions and Meaningful Interpretations, Categorization/Classification Concerns, Predictions vs. Prophecies (Stereotyping), Nuremberg Code, Tuskegee Syphilis Study, Cracking the Enigma Code, Data in the Courtroom
---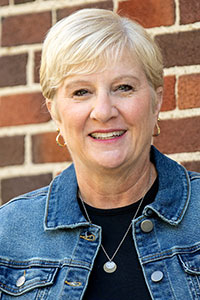 Sally Brannan
Professor of Education
Kickball, Parachutes, and Jump Ropes: Why PE Matters!
This course will address how Physical Education during key developmental years for children and youth lays a foundation for understanding health and wellness and promotes life-long participation in sport and recreation. This course will reinforce and advocate for why Physical Education is an integral component in school curriculum and how wellness and physical movement bridge and support content and overall learning. During this course students will explore sport, recreation, health and wellness programming in schools and communities. Students will design wellness programming for children and youth.
---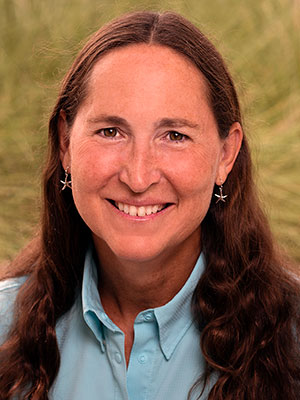 Kathy Reinsel
Professor of Biology
Delicious Beautiful Swimmers: A Deep Dive into Sustainable Fisheries
Have you ever wondered where the seafood at your favorite restaurant comes from? Who does the fishing? Where and when do they catch it, and how do they do it? What does it mean if the fishery is 'overfished', and what does it mean if it is 'sustainable'? In this course we will answer these questions and others together using the blue crab, (whose scientific name means 'delicious beautiful swimmer,') as the class example. You will also choose a specific commercially important species to focus on throughout the course. Together we will learn about the lives and habitats of these species, examine historical and modern methods used to catch them, and learn about their cultural significance. We will also discuss fishery management methods and identify policies that are currently in place for 'our' species. We will finish by looking at the impacts of these management strategies on the organisms, their habitats, and the lives of the fishers and the communities in which they live.
---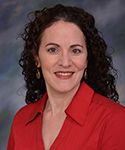 Lauren Crane
Associate Professor of Psychology
Eyes on America: How We See the World & the World Sees Us
What do they think of us? What do WE think of us? As a major world power whose economic, military, and cultural influence extend around the globe, everyone seems to have an opinion about the United States of America. This course invites you to listen closely and reflect on some of those opinions, broadening your understanding of your society and yourself in the process. The course will take an interdisciplinary approach to studying the U.S. in cross-cultural perspective, bridging international studies, psychology, sociology, history, and more. Together we will analyze films, discuss articles, compare websites, and debate issues. Overall, you will have the opportunity to view the U.S. through a variety of lenses, ultimately emerging from this class with increased cultural self-awareness and an improved understanding of people from other societies.
---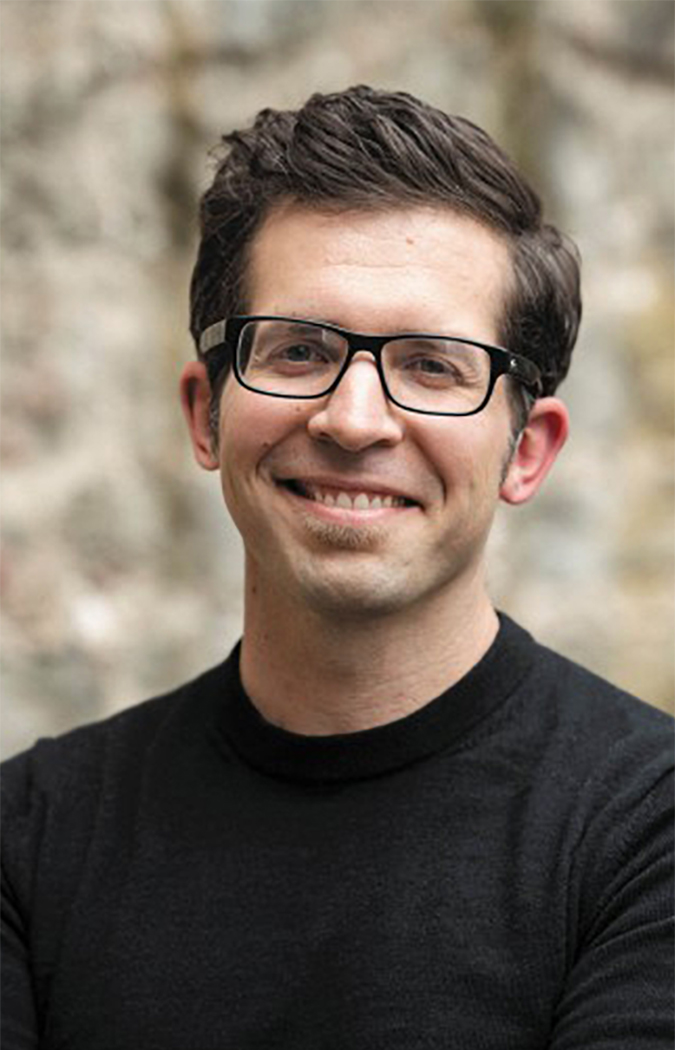 Andy Graff
Associate Professor of English
Director of Creative Writing
The Feel-Good Book Club
Do the stories we tell ourselves matter? An emerging genre in contemporary fiction described as "Up-Lit" suggests they do. With eyes wide-open to the struggles and hardships in today's world, these Up-Lit authors have decided to tell stories marked by compassion, hope, healing, empathy, joy, rest, and redemption. This course provides opportunity to read and discuss an edifying stack of contemporary, critically acclaimed novels, exploring the power of Up-Lit fiction for personal and cultural well-being. Read great novels. Be uplifted. Uplift others.
---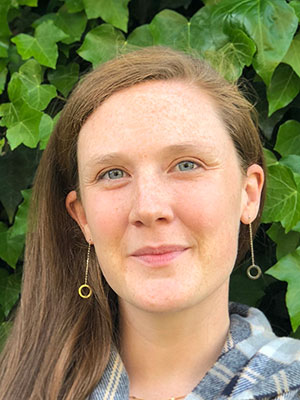 Kati Fitzgerald
Assistant Professor of Religion
Yoga, Meditation, and Bodily Liberation
What is the relationship between the mind and the body? What role does the body play in spiritual liberation? How are sexuality and death engaged as liberatory tools? This course introduces students to the foundations of yoga as it is practiced in a Hindu and Buddhist context. We will examine the origins of yoga in Indian philosophy, the development of various schools of yoga throughout India, Tibet and the US, and the contemporary yogi as a symbol of sexual freedom, anti-capitalist rebellion and unbridled lust.
---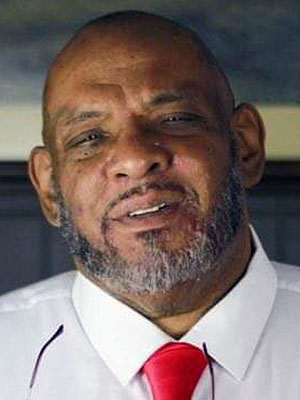 Julius Bailey
Professor of Philosophy
Living My Best Life: A Journey into Philosophy
This course is an Introduction to Philosophy that engages the student in the tools of Philosophical anylysis vis-a-vis classical philosophical and literary texts, psychology and pop culture. Questions we will ponder are: What is the Good Life? What is Happiness? How Should I live, and how should I die? What better way to begin your college experience than to interrogate what this thing called life Really Means.
---

Margaret A. Goodman, Ph.D.
Professor of Biology
Cell and Molecular Biology
Exercised: Fitness, Performance, and Human Evolution — BIOL
We will explore the genetic and physiological basis for human performance, focusing on the structure and function of muscles, nerves, and bones and exploring the energy systems used to fuel activity. Based on this grounding, we'll consider training protocols and health recommendations, including approaches for critical evaluation of their efficacy and safety.
Archives