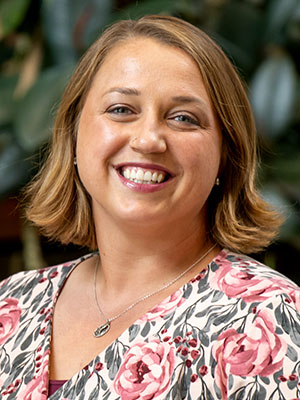 Professor of Practice
Nursing Resource Center and Simulation Laboratory Coordinator
Kuss Science Center, Room 370
(937) 327-7049
johnsonj62@wittenberg.edu
Jessie is a Professor of Practice in the Nursing Department and serves as the Nursing Resource Center and Simulation Laboratory Coordinator. She spends the majority of her time teaching sophomore and junior level nursing students. Her nursing background is in mother-baby and emergency nursing. She has been a registered nurse since 2010.
Jessie graduated with her Master's in Nursing Education in 2016 from Indiana Wesleyan University and has taught undergraduate nursing for more than five years. She also holds a Bachelor's of Science in Nursing from Wright State University and a Bachelor of Arts in Psychology from our very own Wittenberg University in 2005. Jessie has a passion for making sure humans are heard and seen. She also loves to foster curiosity in learners.
Jessie resides in Springfield with her husband and daughter. She is active in the community through her child's school, Girl Scouts, 4-H, and youth sports. Jessie's hobbies include cuddling with the family dog, having sleepovers with her step-grandson, and playing sports.