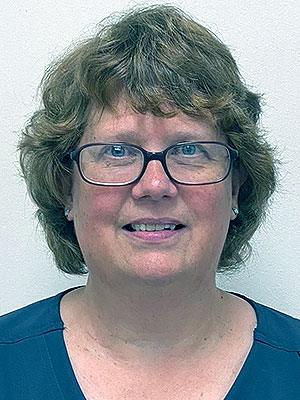 Adjunct Professor
(937) 327-7383
gerschc@wittenberg.edu
Kuss Science Center, Room 370
Carolyn Gersch's background as a registered nurse, education, and educator and leadership roles in higher education, has prepared her well for the role of professor of nursing practice. She is passionate about nursing education and preparing students to become competent, caring, and compassionate nurses of the future.
Dr. Gersch is a Professor of Practice at Wittenberg University. She has served in numerous nursing and allied health education leadership and faculty roles over the past thirty years. Dr. Gersch is a recognized author and subject matter expert in nursing and in nursing education. She is a member of the Sigma Theta Tau International and the Ohio League of Nursing.
Dr. Gersch earned a PhD in Education with a focus on teaching and curriculum from Northcentral University; a Master of Science degree in Nursing from the University of Phoenix; a Bachelor of Science degree in Nursing from Indiana University, and an Associate of Science degree in nursing from Vincennes University. She is a Certified Nurse Educator through the National League of Nursing and has an Excellence in Teaching Online Certification of Instructional Effectiveness from Washington State University. Dr. Gersch's clinical practice has included practice in multiple areas: medical-surgical, progressive care, family practice, and oncology. Her educational roles have included teaching in various pre-licensure and post-licensure nursing programs, in classroom, clinical, and laboratory in traditional, blended, and online settings, and allied health programs with a focus of teaching within the educational track. Dr. Gersch's educational leadership roles have included roles associated with curriculum development, revisions, and evaluation. She has held roles as a Director of Nursing, Associate Director of Nursing, Chair of an RN-BSN program, Curriculum Coordinator, and Faculty Development Coordinator.
At Wittenberg, Dr. Gersch currently teaches NUR 400 (Health Assessment), NUR 220 (Fundamentals of Nursing), NUR 240 (Adult Health I: The Health and Wellness Continuum), NUR 310 (Adult Health II: Acute and Chronic Health Deviations), NUR 330 (Adult Health III: Advanced Acute and Chronic Complex Health Deviations).
Dr. Gersch enjoys spending time with her family, gardening, and traveling. She loves planning fun things for the family, making baskets, and working in her home office with her Christmas puppy, Dasher sitting next to her.