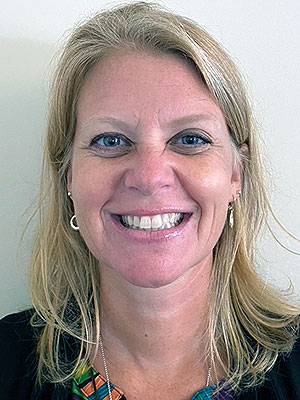 Professor of Practice
(937) 327-7013
gilsons@wittenberg.edu
Kuss Science Center, Room 370
Stacy Gilson is a Professor of Practice for the nursing program at Wittenberg. She spends most of her time introducing sophomore students to nursing courses but also participates in labs, simulations, clinical, and basically any other duties as assigned. Stacy continues to practice as a nurse at Dayton Children's, where she works in occupational health. Stacy's nursing background includes nursing education, nursing management, and bedside nursing in the emergency department, medical-surgical and post anesthesia settings. Stacy firmly believes in the power of the human connection (reinforcement of which has proven itself true during the challenges we have faced and overcome through the pandemic)! Stacy grew up desiring to be a teacher and has had a lifelong interest in guiding and serving others through educator roles.
Stacy received her Master of Science in Nursing degree from Indiana Wesleyan University and a Bachelor of Science in Nursing from Wright State University. She is a certified nurse educator, a certified emergency nurse, and a certified nurse executive.
Stacy is a wife, mother, and dog-mom who enjoys spending time with family and loves being outside. Stacy and her family moved into a house in the country several years ago, and taking care of the property is one of their favorite things to do together. She is an avid reader and active participant in her church. Her youngest son is currently a senior in high school, so she spends much of her free time visiting colleges and helping him guide his career path.