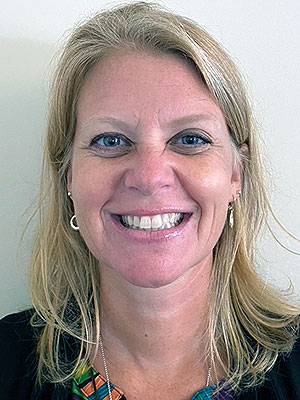 Nursing Resource Center and Simulation Laboratory Coordinator
(937) 327-7013
gilsons@wittenberg.edu
Kuss Science Center, Room 370
Stacy Gilson is the Nursing Resource Center and Simulation Laboratory Coordinator for the nursing program at Wittenberg. She spends the majority of her time teaching labs to sophomore, junior, and senior nursing students as well as developing and running simulations in the lab and at the nursing simulation house. Stacy shares her time between Wittenberg and Dayton Children's, where she works in occupational health. Stacy's nursing background includes nursing education, nursing management, and bedside nursing in the emergency department and post anesthesia settings. Stacy firmly believes in the power of the human connection (reinforcement of which has proven itself true during the challenges we have faced and overcome through the pandemic)! Stacy grew up playing teacher and has had a lifelong interest in guiding and serving others through educator roles.
Stacy received her Master of Science in Nursing degree from Indiana Wesleyan University and a Bachelor of Science in Nursing from Wright State University. She is a certified emergency nurse, as well as a certified nurse executive and is eagerly anticipating obtaining an education certification.
Stacy is a wife, mother, and dog-mom who enjoys spending time with family and loves being outside. Stacy and her family moved into a house in the country several years ago, and taking care of the property is one of their favorite things to do together. She is an avid reader and active participant in her church. Her youngest son is currently a sophomore in high school, so her primary role consists of driving him all around in her spare time, and she would not have it any other way.