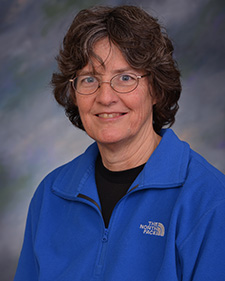 Professor of Biology
Chair of Health & Sport Studies
Cell and Molecular Biology
BDK Science Center 369
mgoodman@wittenberg.edu
(937) 327-6480
Dr. Goodman teaches courses in cell and molecular biology, exploring intra- and inter-molecular interactions and how these interactions participate in regulation of dynamic cellular function. Research interests also examine these intra-molecular interactions, investigating the relationship between the amino acid sequence of a protein and its structure and function through mutagenesis experiments. The explosion of information available from genome sequencing projects (including the Human Genome Project) and online protein structure databases has provided another opportunity for investigating the relationship between sequence, structure and function of proteins through bioinformatics.
Goodman received her Ph.D. in cell biology from Stanford University followed by post-doctoral research at Yale University and Washington University School of Medicine. She came to Wittenberg in 1994.
Courses:
Biology 310, Molecular Biology
Biology 312, The Cell
Biology 316, Molecular Genetics and Bioinformatics
Biology 406, Senior Capstone
BMB 400, Primary Literature Seminar in Biochemistry and Molecular Biology