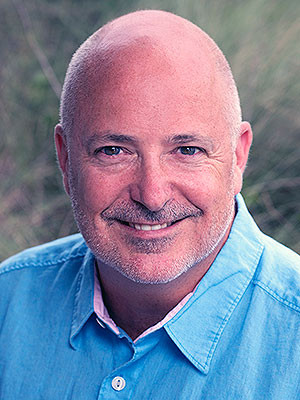 Professor of Biology
Marine Biology, Larval Ecology, Oceanography
BDK Science Center 303B
(937) 327-6409
jwelch@wittenberg.edu
Dr. Welch is a larval ecologist and ecological physiologist. He teaches Oceanography and Senior Capstone. His research interests include transport and settlement site behaviors of marine invertebrate larvae, interactions of aquatic animals with water flow, and the role of small-scale turbulence in marine ecosystems. Current research includes regulation of selective tidal stream transport by blue crabs and other estuarine organisms, dispersal and recruitment of deep-sea invertebrates in both the Bahamas and at hydrothermal vents in the East Pacific Ocean, and larval release behaviors of invertebrates in flow.
Dr. Welch holds a B.S. in Biology from the College of William and Mary, a M.S. in Marine Studies from the University of Delaware, and a Ph.D. in Zoology from Duke University. He conducted his dissertation research at the Duke University Marine Laboratory, determining the role of turbulence in regulating the transport behavior of blue crab postlarvae, and the chemical cues that settling postlarvae use to select appropriate habitats. He was a Postdoctoral Fellow at Harbor Branch Oceanographic Institution, in Ft. Pierce, Florida, where he conducted research on deep-sea invertebrates. He has dived on hydrothermal vent sites at 2500m depth in the DSRV Alvin, and to depths of 2300 ft. in the Johnson Sea-Link submersibles at numerous sites in the Bahamas.
Dr. Welch is an avid golfer, racquetball player, hunter, and sailor. He holds a US Coast Guard Master's License and has spent time as a sailing instructor as well as a skipper of chartered sailboats in both the Chesapeake Bay and the Virgin Islands.