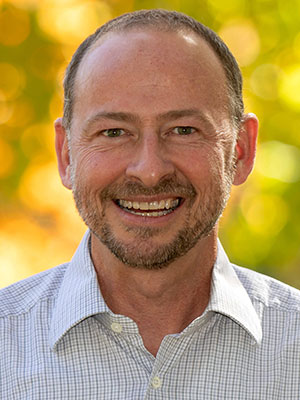 Associate Professor of Biology
Ecology, Evolution
BDK Science Center 235
rphillips@wittenberg.edu
(937) 327-6482
Dr. Phillips is a wildlife ecologist with a particular interest in dispersal of organisms across landscapes. He holds a B.A. in Biology from Emory University and a M.S. and Ph.D. from Texas Tech University in Wildlife Science. He has conducted research on wild turkeys, Mexican wolves, and montane rattlesnakes. Since his arrival at Wittenberg, he and his students have studied birds, mammals, reptiles, and amphibians.
His lab is currently working with various stakeholders to determine the presence of Kirtland's snakes and Spotted turtles at various locations in Clark County. Both species are difficult to detect, and, as such, their population status is of concern at both the local, state, and federal level. Although the short-term goals of our lab are to provide population estimates for local populations, longer-term goals are to provide managers with conditions and protocols that maximize the likelihood that these species are detected if they are in fact present at a location. In addition to these primary projects, students are investigating small mammal population dynamics, monitoring nest boxes, and studying movement patterns of box turtles in urban parks.
Dr. Phillips teaches courses in ecology, evolution, and wildlife management. These classes incorporate a heavy field component and take advantage of Wittenberg field sites in Mississippi, Michigan, and Ohio. His classes place a heavy emphasis on the rigor required for investigations of ecological phenomena and the application of reliable ecological knowledge in effective wildlife management.