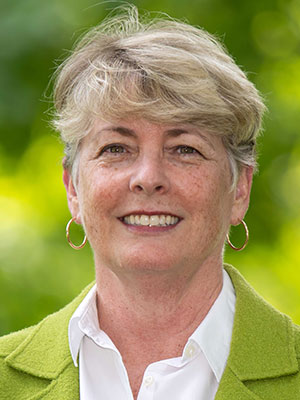 Professor of Political Science
American Politics, American Political Behavior, Mass Media
Hollenbeck Hall 210
(937) 327-6102
srhine@wittenberg.edu
Academic Background
B.A. The University of Iowa, 1987
Ph.D. The Ohio State University, 1993
Awards and Recognitions
Phi Beta Kappa, 1987, University of Iowa
Recipient of the 1997 Omicron Delta Kappa Award for Excellence in Teaching
Publications
Published in American Politics Quarterly
American Politics Research
Political Behavior
Harvard International Journal of Press/Politics
British Journal of Political Science
Political Research Quarterly
Political Communication
Critical Review
Courses Taught
POLI 101 American National Government
POLI 230 Campaigns and Elections
POLI 232 Public Opinion
POLI 236 Media & Politics
POLI 260 Methodology
POLI 332 Political Parties & Interest Groups
Research Interests
My current research interests involve studying the media's effect on political knowledge and participation. I am interested in patterns of media consumption and their effect on citizenship.
Other Interests/Info
I have been a member of the Wittenberg faculty since 1994. My husband, Joe, and I have two sons, Colin and Ethan.