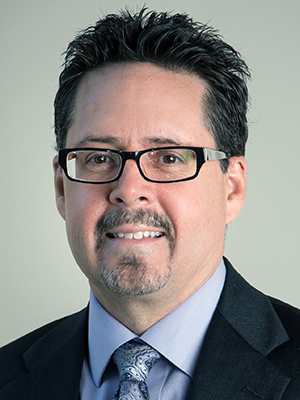 J. Robert Baker, Ph.D.
Professor
American Politics
State and Local Government
Urban Politics
Hollenbeck Hall 204
(937) 327-6105
jbaker@wittenberg.edu
Academic Background
B.A.    Central Methodist College (1982)
M.A.    University of Missouri (1984)
Ph.D.  University of Missouri (1987)
Awards and Recognitions
The Omicron Delta Kappa Award for Excellence in Teaching,1990; the Central Methodist College Young Alumni Award, 1994; and the Outstanding Service to Springfield Award, 2004; the Alumni Award for Distinguished Teaching, 2011.
Publications
Textbooks: Readings on American Subnational Government; and The Lanahan Readings in State and Local Government. Articles: The Harvard International Journal of Press/Politics, The Journal of Legislative Studies,Urban Affairs Review,State and Local Government Review, Western Political Quarterly, Legislative Studies Quarterly, and Southeastern Political Review on such topics as small city board systems, state political culture, U.S. state legislators, and Congressional behavior. Delivered papers to the International Political Science, American Political Science, Midwest Political Science, Southern Political Science, and Southwestern Political Science Associations.
Courses Taught
POLI 101  American National Government
POLI 221  State and Local Government
POLI 222  Urban Politics
POLI 223  Intro to Local Government Administration
POLI 260  Methodology
POLI 320  Public Administration
URBN 171 Introduction to the City
POLI 491  Local Government Management Internship
Research Interests
I'm currently involved in research projects examining the origin and effectiveness of neighborhood organizations in Springfield, OH, and a multistate study of why people volunteer to serve on local boards and commissions.
Other Interests/Info
I chaired the Clark County Steering Committee on the Federally Qualified Health Care Center.
I am the President of the Board of Trustees of Rocking Horse Community Health Center, a federally qualified health care center providing a medical home for over 10,000 patients in Springfield, Clark County, and the surrounding area.
I recently served on the Clark County Combined Health District Board for several years, and have provided election night coverage/analysis for WIZE/WBLY radio stations in Springfield. 
I also enjoy playing golf, playing trombone, and going to different professional stadiums to watch baseball games.
I'm a die-hard St. Louis Cardinals fan.
I've been a member of the Wittenberg faculty since 1987.
I am married to Mary Jo Groves, MD, and I have two children--Maddie and Miles; two married stepchildren--Wes (married to Shannon) and Katy (married to Rodger).
Click for Dr. Baker's Biography