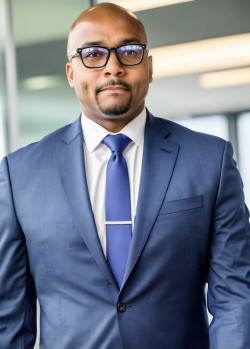 Visiting Assistant Professor of Sociology
Hollenbeck 119
937-327-6123
slossc@wittenberg.edu
Chad J. Sloss is a sociology scholar, practitioner, and researcher specializing in education, culture, and conflict analysis. He teaches courses in sociology, race and ethnicity, sociological theory, marriage and families, social problems, qualitative methods, education, and conflict studies.
He holds a Ph.D. in Sociology from the University of Cincinnati, where his qualitative phenomenological research focused on cultural mistrust and a comparison between Black student experiences in higher education attending HWCUs and HBCUs. 
Much of his career has evolved around education, conflict management, and program/curriculum development. He currently sits on the steering committee of the Northwest Dayton Partnership and is a board member of Dayton Technology Business School.   
Degrees
B.A. in Sociology, Psychology, and Cultural Anthropology from Antioch College
M.A. in Conflict Analysis and Management from Antioch Midwest University
M.A. in Sociology from University of Cincinnati
Ph.D. in Sociology (Culture, Education, and Conflict Analysis) from University of Cincinnati
Research & Teaching Interests
Education Inequality
Housing Inequality
Human Insecurities
Cultural Mistrust
Social/Emotional Intelligence
Pedagogical Approaches in Education
Conflict Analysis
Social Stratification