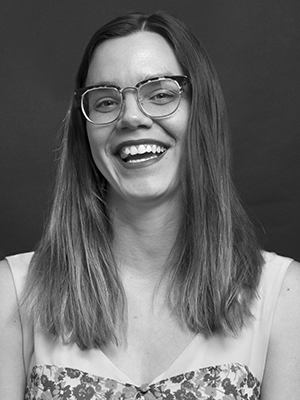 Associate Professor of Art
(937) 327-6331
dahle@wittenberg.edu
Koch Hall 303
Elena Dahl received her BA in Studio Art from the College of Wooster and her MFA in Photography from the University of Florida. Before joining the faculty at Wittenberg in 2017, she taught courses in Photography and New Media at Earlham College, Montserrat College of Art, and the Museum of Fine Arts, Boston. Dahl's creative projects explore themes related to gender, power, and indexical imagery in a digital era through photography, text, and site-specific installations.
Dahl has worked for The Village Voice in New York City as a freelance photographer, covering various events ranging from Barack Obama's campaign rally in Washington Square to the unionizing of carpenters in Harlem. She has participated in artist residencies such as ACRE in Chicago and HomeBase Projects in Berlin, and her projects have been exhibited in regional, national, and international exhibitions, including:
A Voice Is Heard Echoing, solo show, Live(In) Gallery, Cincinnati, Ohio, 2016; The 2nd Lowennial, group show, The Low Museum, Atlanta, Ga., 2015; Radiance, juried show, Woman Made Gallery, Chicago, Ill., 2015; Fumbling Toward Ecstasy, two-person show with Georgia Wall, ACRE Projects, Expo Chicago, Chicago, Ill., 2014; ACUD Open Platform, Serendipity Gallery, group show, Month of Performance Art, Berlin, Germany, 2013.
Her work is in the permanent collection of the Robert and Francis Fullerton Art Museum, San Bernardino, Calif.
(Photo credit: Joy Longley, ART280A - Digital Photography, Fall 2017)