Koch Hall serves as the home to Wittenberg's Department of Art.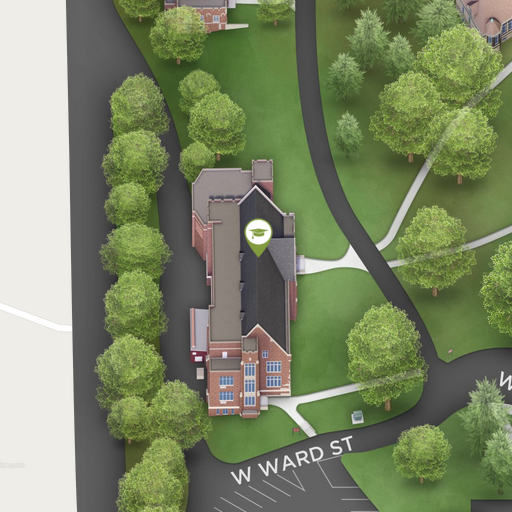 Located on West Campus Drive and built in 1927, Koch Hall is home to Wittenberg's Department of Art, which offers courses in art history and studio art, including ceramics, computer graphics and imaging, drawing, neon art, painting, photography, printmaking, and silver jewelry. Students can earn either a Bachelor of Arts or a Bachelor of Fine Arts.
Koch Hall's 175-seat Kissell Auditorium can be utilized for lectures, guest speakers, and special film viewings. Koch Hall also contains two art galleries, the Ann Miller Gallery and Thompson Gallery, where students, faculty, and professionals display their artwork. Each spring, the department invites the public to a Senior Art Thesis Exhibition and Reception to view the senior art majors thesis projects.
The Department of Art also coordinates Empty Bowls, an annual event for which students create hundreds of ceramic bowls, which are then sold during a soup supper to benefit local charities.
Virtual Tour Links
Departments
Programs
Location
5 West Campus Dr.
Springfield, OH 45504
Google Map