The Health, Wellness and Athletics (HWA) Complex is the heart of Wittenberg University's athletics facilities.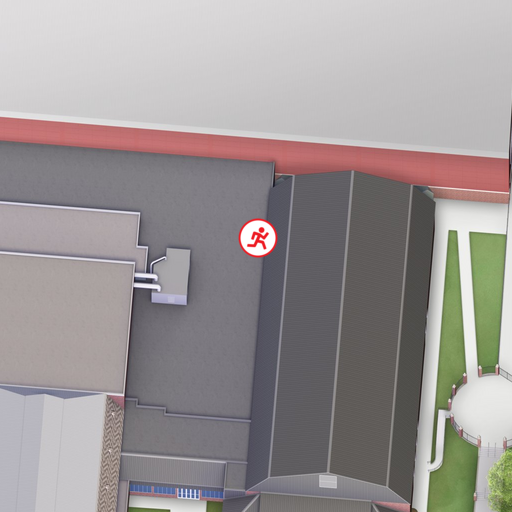 At Wittenberg University, the Health, Wellness and Athletics (HWA) Complex encompasses a range of facilities that not only accommodate intercollegiate athletics team activities but also play an important role in developing the wholeness of person that is part of our mission.
At the heart of the Complex is a building formerly known as the HPER Center. Built in 1982, this facility is attached to the historic 1929 Fieldhouse that was completely renovated in 2018, including the transformation of dated interior spaces that housed offices and meeting rooms for Wittenberg's Department of Athletics. The 1929 Fieldhouse also features an updated strength training and wellness center, multipurpose recreational rooms for group fitness classes, spacious gathering spots for recruitment-centered needs, technology-enabled classrooms, a modernized court surface for volleyball and basketball, spacious locker rooms, and ample storage areas.
Pam Evans Smith Arena, which was part of the HPER Center expansion in 1982, is home to the Tiger men's and women's basketball and men's and women's volleyball teams. Its rafters are filled with championship banners thanks to the extraordinary success of the Tiger teams, including two national championships for the men's basketball program and one for the women's volleyball program. The Arena also features an outstanding pressbox facility atop the north stands, and it is easily accessible from locker rooms and training rooms located nearby.
The facility also includes the Bob Rosencrans Fitness Center, which opened in 2006, golf practice rooms, the state-of-the-art Bates Family Strength Center, and the Wittenberg Natatorium, which serves as the practice and competition home for Tiger men's and women's swimming and diving and women's water polo. Finally, the main building of the HWA Complex connects to The Steemer, a stunning facility opened in 2019 that provides practice and competition space for a wide range of Tiger teams on a 100-yard indoor turf field and a 300-meter track.
Virtual Tour Links
Wittenberg is an NCAA Division III school and a member of the competitive North Coast Athletic Conference. Approximately 30 percent of our students participate in varsity athletics, and 65 percent participate in intramurals.
Learn More About Wittenberg Athletics
Departments/Offices
Location
250 Bill Edwards Dr.
Springfield, OH 45501
Google Map