A redesign and expansion of Commencement Hollow was completed in 2007. Each year (weather permitting), Wittenberg University celebrates its graduates with an outdoor ceremony rich in tradition, symbolism and emotion.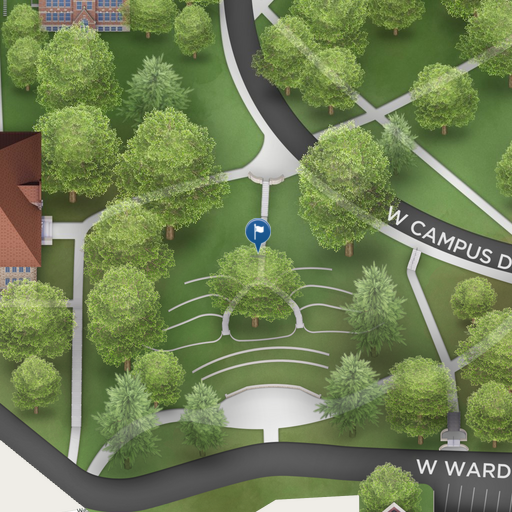 Located between West Campus Drive and West Ward Street, just down the hill from Carnegie Hall and Recitation Hall, Commencement Hollow not only serves as the traditional spot for the university's graduation activities, but also for a range of outdoor activities, events, and assemblies.
With a stage and with power included in the design, Wittenberg community members are able to enjoy outdoor concerts, plays, movies, and various presentations, in addition to occasional classes on the "steps" - naturally landscaped seating areas designed and arranged to accommodate both the large graduation crowds as well as the smaller audiences for student presentations. The stage and steps were renovated thanks to a generous gift from Lewis Shaw '66 and commemorated on May 12, 2007, during the university's 162nd Commencement ceremony.
The redesign plan preserved the traditions associated with Commencement Hollow, including the fabled "Kissing Bridge", an important component of the landscape.
Related Program