Woodlawn Hall houses approximately 100 residents on three floors.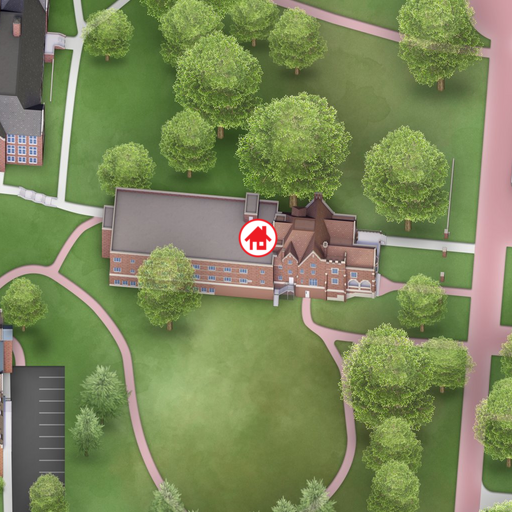 Located across from the Benham-Pence Student Center on Alumni Way, Woodlawn Hall is in a prime central location. The building was actually the original home of Wittenberg's Beta Theta Pi fraternity until it was bought by the university in 1939.
Renovated in 2001, Woodlawn Hall offers a computer lounge on the third floor, a microwave and other amenities on the first floor, and laundry services on every floor.
Floor Plans
Hall Amenities
TV/Gaming Lounge
Study lounge
Laundry Rooms (every floor)
Foosball table
Microwave
Residence Life Links
Location
Woodlawn Hall
723 Woodlawn Ave.
Springfield, OH 45504
Google Map
Student Mail Information:
Please Note: Your full name and campus box number must be included on all incoming mail/packages ensuring timely delivery and to avoid unnecessary delays. Your mailing address will differ depending on the method that mail/packages are sent.
Mail/Packages sent via regular postal mail service:
Student's full name
Wittenberg University, Box ______
P.O. Box 6100
Springfield, OH 45501-6100
Mail/Packages sent via FedEx or UPS:
Student's full name
Wittenberg University, Box ______
734 Woodlawn Avenue
Springfield, OH 45504