The Susan Hirt Hagen Center for Civic and Urban Engagement serves as a gateway between the Wittenberg and Springfield communities.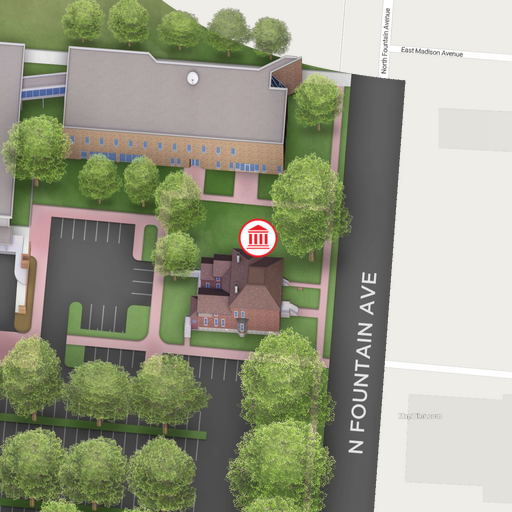 Located on North Fountain Avenue, next to the Benham-Pence Student Center and the Joseph C. Shouvlin Center for Lifelong Learning, The Hagen Center was established in 2008 and endowed in 2011.
The Hagen Center is home to the Community Service program at Wittenberg, the Community Alliance for Youth, and the 50/50 employment program. The Hagen Center works strategically with community partners to reinvigorate its urban community while providing rich learning opportunities for students and preparing them for lives of civic engagement.
Through the Hagen Center, students have the opportunity to engage with the Springfield community in community service, student employment, academic internships, service learning courses and applied research. Additionally, interns are hired each summer to conduct focused projects on the Hagen Center's key initiatives: strengthening after-school programs, preventing teen pregnancy, renewing the core and the creek, improving housing quality and growing a greener Springfield.
Described by former Ohio Lt. Governor Lee Fisher as "the model" for how universities should engage with their communities to promote economic development and ensure that generations of students are committed to civic engagement, the Center promotes responsible, productive, and thoughtful scholarship, service and collaboration between Wittenberg University and the Greater Springfield area to create a more vibrant, cohesive community.
Offices
Location
723 North Fountain Ave.
Springfield, OH 45504
Google Map