Formerly the Honors hall, Myers Hall is a co-ed facility housing 142 students on five floors.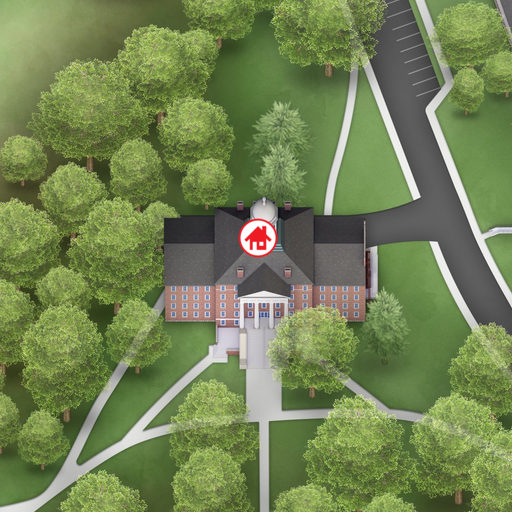 Located at the highest point on campus, Myers stands as the face of Wittenberg. Listed on the National Register of Historic Places, Myers Hall holds a special place at Wittenberg as it was the first building constructed on campus. In fact, at its inception, all the classes at Wittenberg were held in Myers Hall. Students and faculty helped build the original east wing of the building which opened in 1846. Work began on the additional wings in 1850 and were completed by December 1851. An extensive renovation in 1916 was made possible by the Myers family of Ashland, Ohio. The building was then rededicated and named after the family. **For the 2023-2024 academic year Myers Hall will be offline**
The first and third floors house male residents, while floors two, four and five house female residents. A computer lounge and ping pong table are located on the first floor. Myers's formal lounge is located on the second floor, and study lounges on the third and fourth floors. The building's laundry facilities are located in the lower level.
An urban legend of Myers Hall involves a horse that haunts the dorm and its hollow. According to the tale, Myers Hall was used as a Civil War hospital to house ill soldiers. A fatally wounded general of the war staying in the hospital requested to see his horse before his death. However, the horse was unable to make it back down the flight of stairs after the visit and was put down. Since then, the spirit of the animal is said to live on in Myers Hall and in the hollow.
Floor Plans
Hall Amenities
Formal Lounge (2nd Floor)
Multiple floor lounges
Ping-Pong Table
Microwave
Laundry Room
Residence Life Links
Location
Myers Hall
6 East Campus Dr.
Springfield, OH 45504
Google Map
Student Mail Information:
Please Note: Your full name and campus box number must be included on all incoming mail/packages ensuring timely delivery and to avoid unnecessary delays. Your mailing address will differ depending on the method that mail/packages are sent.
Mail/Packages sent via regular postal mail service:
Student's full name
Wittenberg University, Box ______
P.O. Box 6100
Springfield, OH 45501-6100
Mail/Packages sent via FedEx or UPS:
Student's full name
Wittenberg University, Box ______
734 Woodlawn Avenue
Springfield, OH 45504