Alumni Way is the former Woodlawn Avenue between Ward and Cassilly Streets.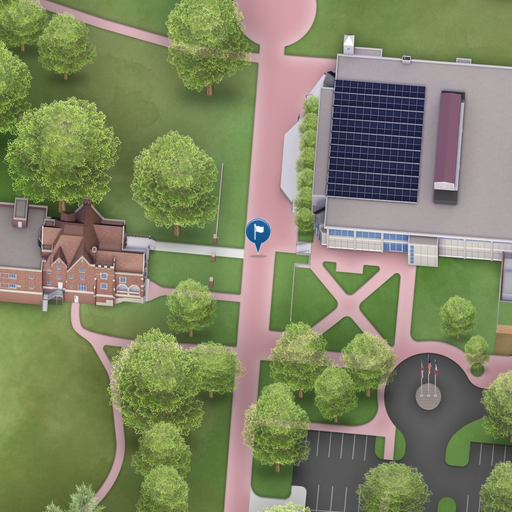 Dedicated during Homecoming 2004, the brick plaza includes engraved bricks bearing the names of alumni, faculty and friends of Wittenberg selected each year for this honor. A platform stage and dining area offer students a venue for concerts and gatherings.
Next to Alumni Way, the William and Lenore Kinnison Garden, named in honor of Wittenberg's 11th president and his wife, and beyond it, the Student Park, provide areas of quiet reflection and relaxation.