Located next to the Benham-Pence Student Center and Alumni Way, New Hall is, as its name would suggest, the most recently constructed residence hall on campus.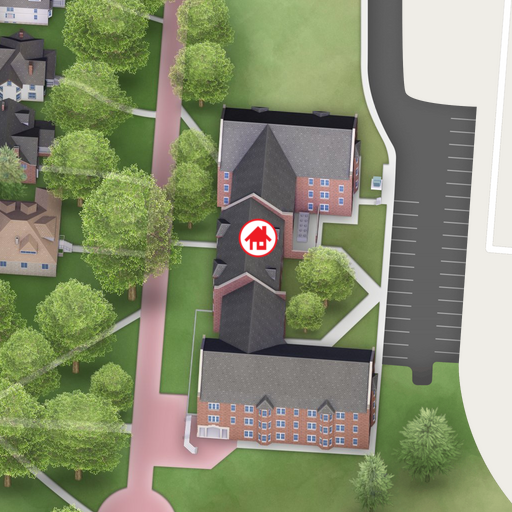 Opened in 2006, New Hall is centrally located, in close proximity to Thomas Library, in addition to the student center. New Hall is co-ed and houses a Ubuntu Themed Living Community. Students enjoy the flexibility of various meeting spaces and room sizes, the connectedness of the community, and convenience in an air-conditioned space.
Located on the corner of Alumni Way and Cassilly Street, New Hall houses 185 students across three three stories serviced by elevators. New Hall includes three technology labs and three laundry rooms, one on each floor, and 13 lounge areas spread throughout the building. The lounges have computer access and comfortable furnishings that create unique spaces for students to conduct study sessions, group meetings, or to simply hang out with friends.
Floor Plans
Hall Amenities
Multiple lounge areas
Computer Lab
Seminar Room
Laundry Facilities (each floor)
Residence Life Links
Location
New Residence Hall
824 Woodlawn Ave.
Springfield, OH 45504
Google Map
Student Mail Information:
Please Note: Your full name and campus box number must be included on all incoming mail/packages ensuring timely delivery and to avoid unnecessary delays. Your mailing address will differ depending on the method that mail/packages are sent.
Mail/Packages sent via regular postal mail service:
Student's full name
Wittenberg University, Box ______
P.O. Box 6100
Springfield, OH 45501-6100
Mail/Packages sent via FedEx or UPS:
Student's full name
Wittenberg University, Box ______
734 Woodlawn Avenue
Springfield, OH 45504
Virtual Tour Links
Additional Video Tour Stops in New Residence Hall