The complex features 6 state-of-the-art Dynaflex courts with competition lighting.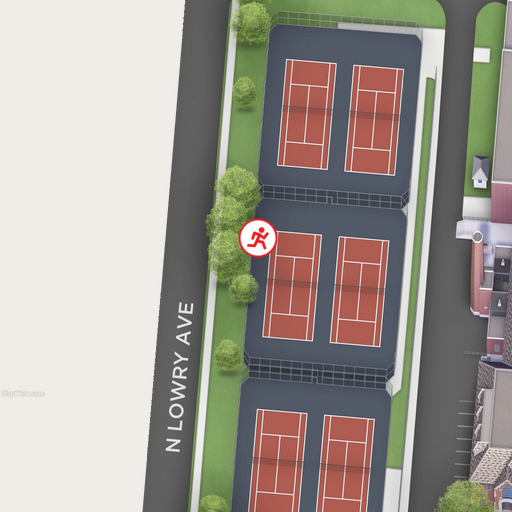 The David B. & Georgiana S. Albright Tennis Complex opened in 1997. It is named for the former chair of the Wittenberg Board of Directors and his wife for her $1 million contribution to the project.
During the summer of 2012, the courts were given new life and a new color scheme, with a reconditioning conducted by Total Tennis Inc. of Columbus, Ohio. The complex was originally designed by a team from the Columbus-based architectural firm of Jack D. Walters and Associates, including 1992 Wittenberg graduate Holly Everhart McCombs, who made the initial drawings of the facility. Shook Construction of Dayton, Ohio, undertook the general contracting.
Located directly west of the HWA Complex and north of Hollenbeck Hall, the courts are within a short walk from any campus destination and are nestled along the residential N. Lowry Ave.
Intercollegiate Teams
Location
250 Bill Edwards Drive
Springfield, OH 45501
Google Map