The Benham-Pence Student Center is a hub of activity for Wittenberg University students.
The Benham-Pence Student Center is located along Alumni Way, next to New Residence Hall, at the corner of Ward Street and Fountain Avenue. The student center is attached to the Joseph P. Shouvlin Center for Lifelong Learning, and both are served by a large parking lot with convenient access on to Ward Street.
The lower level has seen extensive renovations in recent years. Along with the campus mailroom, the lower level features Founders Pub, a large-screen television that is displayed above the fireplace in Gus Geil Lounge, a computer lounge, and a game room called Doppelgangers, which features big screen televisions, multiple gaming systems, popular arcade games, and classic tables such as table tennis and billiards. The lower level of the student center is also home to Union Board, a student-run organization tasked with organizing a myriad of events on campus including the famed Wittfest where popular musical artists are invited for an all-day concert.
The Wittenberg Bookstore and Post 95, a café-style eatery that serves light meals and snacks, are located on the main floor near the information desk and a range of meeting rooms. Post 95 opened January 2005, and was named for Martin Luther's posting of the 95 theses on the castle church in Lutherstadt-Wittenberg, Germany, on Oct. 31, 1517. The name was selected because the space is not only a place where the community can gather for friendship, fun and conversation, but also for the exchange of ideas throughout the university. The 400-seat Center Dining Room (CDR), which serves as the main dining area for students, is located on the second level, along with multiple meeting rooms.
The Student Center provides the main source for communication to students living on campus and houses the Office of Student Involvement, which is responsible for many campus events throughout the school year. The Benham-Pence Student Center is also home to the offices of The Torch, Wittenberg's student newspaper.
Offices
Organizations
Related Links
Location
734 Woodlawn Ave.
Springfield, OH 45503
Google Map
Pauline Benham-Pence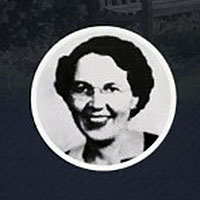 In 1995, Wittenberg alumna Pauline Benham-Pence left the largest bequest in Wittenberg's history at the time. Her incredible generosity supported a variety of capital projects across campus, including the student center. On October 15, 1995, the student center was renamed the Benham-Pence Student Center in honor of Pence's generosity and commitment to Wittenberg and its students.
Pence's husband, Pearl F. Pence, operated an automotive business in St. Paris, Ohio, until his passing in 1988.
Pence was born August 24, 1909, and earned her teaching certificate from Wittenberg in 1929. She passed away at the age of 84 on April 21, 1994.
---
Mrs. Pence's love for Wittenberg endured over many years, and we are grateful she remembered that she benefited from the University so long ago."
President Emeritus William A. Kinnison '54