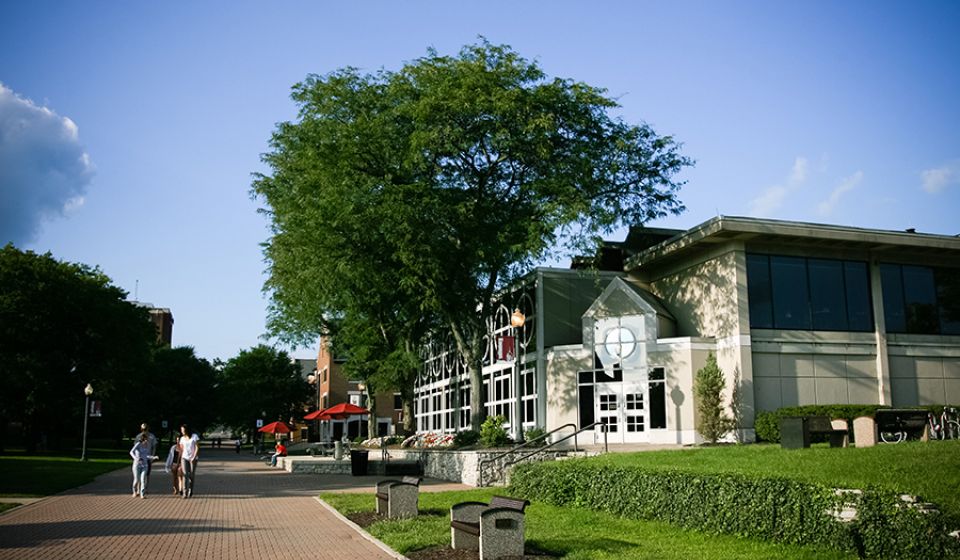 The Center Dining Room (CDR) is located on the second floor in the Benham-Pence Student Center in the heart of Wittenberg University's picturesque campus in Springfield, Ohio. The CDR is the primary dining location for Wittenberg students.
Food service at Wittenberg is provided by Parkhurst Dining, which offers fresh, made-from-scratch food and flavors that are handcrafted and personally designed by chefs with our students' needs in mind. Click Here to learn about Parkhurst and its meal plan management at Wittenberg University.
The CDR can seat up to 400 people for meals, and it is utilized by both the campus community and organizations around Clark County for meetings and activities, including the annual Empty Bowls fundraiser and the annual Wittenberg Guild Style Show. Tables and chairs can be moved around to accommodate meetings and activities, and a podium can be set up for presentations.
Need more information about the CDR? Contact us at housing@wittenberg.edu.