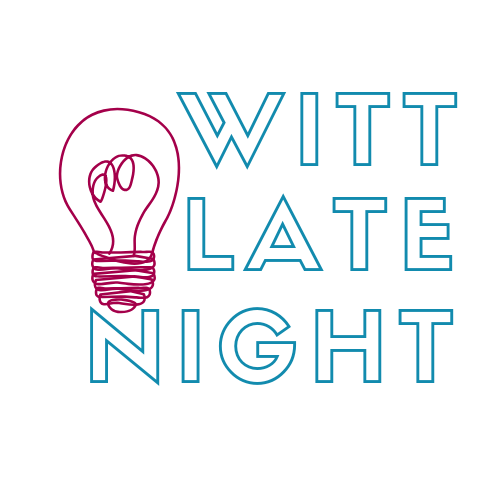 Witt Late Night (WLN) Program Outcomes
Engage all Wittenberg students in activities that serve as models for how to have fun and engage in campus culture, without excessive and high-risk drinking/substances
Unite student groups and organizations that might not typically work together to promote collaboration and a sense of community across campus
Acknowledge students' abilities to organize themselves around, respond to, and challenge the highly charged issues of partying and drinking and enable their creativity to construct programs that will engage campus as a whole
Expose Wittenberg students to activities and experiences that they would not otherwise encounter which challenges their critical thinking and decision making processes
Increase health and safety for Wittenberg students
Programs: Spring 2020
January 31 (Sibs Weekend)
Stuff-a-Tiger, Sponsored by Union Board
Photo Booth
Picture Frame Decorating
Movie: Shazam!
Food: Popcorn Bar, Hot Chocolate Bar, Tim Horton Donuts, & more!
February 15
Canvas Painting
Movie: The Joker
Food: Tropical Smoothie, Pizza & more!
February 29
Paint Your Own Pottery
Acapella Concert: Just Eve
Movie: Zombieland: Double Tap
Food: Wendy's Frosties & Fries, Lee's & more!
March 21
Silent Disco, Sponsored by CBS
Movie: Harriett
Food: Chipotle, Mike & Rosie's & more!
April 25
Paint Pots & Succulent Planting
Movie: Star Wars: Rise of Skywalker
Food: Burger King, Young's Ice Cream & more!
If you have any questions, please email getinvolved@wittenberg.edu