The Benjamin Prince House was built between 1857-60, soon after Wittenberg's original building, Myers Hall, was completed.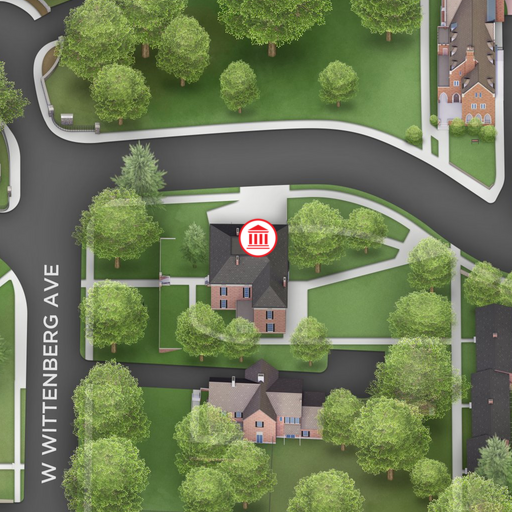 The Benjamin Prince House is located at the corner of Ward Street and N Wittenberg Avenue, right across from Ferncliff Hall. Wittenberg professor Isaac Sprecher had the mansion built, using limestone from what is now Veterans' Memorial Park for the foundation. Sprecher sold the property to the Prince family in 1883.
After Dr. Benjamin Prince's death in 1933, his two daughters continued to live there until 1949 when they sold the property to the university. Now, Wittenberg's president and his/her family reside in the home, where they entertain students, faculty, staff and special guests of the university.
Location
644 N Wittenberg Ave.
Springfield, OH 45504
Google Map