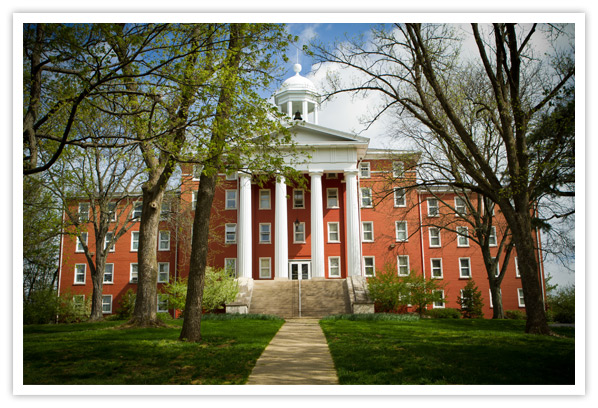 Myers Hall, located at the highest point on campus, is co-ed and houses 142 students on five floors. Listed on the National Register of Historic Places, Myers Hall holds a special place at Wittenberg as it was the first building constructed on campus in 1845. Myers Hall is closed for the 2023-2024 Academic Year.
Floor Plans
Hall Amenities
Formal Lounge (2nd Floor)
Multiple floor lounges
Ping-Pong Table
Microwave
Vending Machines
DVD Player
Cable and Internet access in every room
Laundry Room
Student Mail Information:
Please Note: Your full name and campus box number must be included on all incoming mail/packages ensuring timely delivery and to avoid unnecessary delays. Your mailing address will differ depending on the method that mail/packages are sent.
Mail/Packages sent via regular postal mail service:
Student's full name
Wittenberg University, Box ______
P.O. Box 6100
Springfield, OH 45501-6100
Mail/Packages sent via FedEx or UPS:
Student's full name
Wittenberg University, Box ______
734 Woodlawn Avenue
Springfield, OH 45504