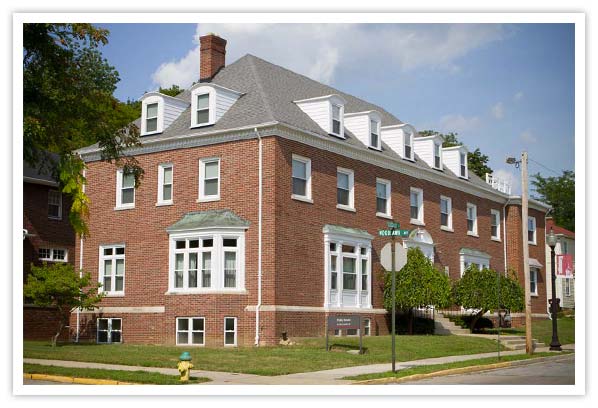 Polis House is a gender inclusive space and is home to around 30 students. The house opened as a student residence in 1998 and is located across from Tower Hall. Polis House is home to our Tiger Pride Themed Living Community. Providing a purposeful bridge between inclusion and creating space for the safety of this community, Polis House and the Tiger Pride community are connected to the McClain Center for Diversity & Inclusion.
Floor Plans
Hall Amenities
TV/Programming Lounge- 1st Floor
Gender Inclusive Bathrooms
Gender Inclusive Floors
Full-sized community refrigerator and microwave (Basement)
Air-Conditioning
Cable and Internet access in every room
Laundry Room
Student Mail Information:
Please Note: Your full name and campus box number must be included on all incoming mail/packages ensuring timely delivery and to avoid unnecessary delays. Your mailing address will differ depending on the method that mail/packages are sent.
Mail/Packages sent via regular postal mail service:
Student's full name
Wittenberg University , Box ______
P.O. Box 6100
Springfield , OH 45501-6100
Mail/Packages sent via FedEx or UPS:
Student's full name
Wittenberg University , Box ______
734 Woodlawn Avenue
Springfield , OH 45504