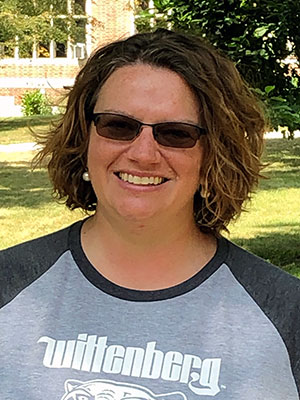 Sherri Sadowski
Associate Dean for Residence Life
sadowskis@wittenberg.edu
(937) 327-7800
The campus residential experience and facilitating student growth and voice is Sherri's passion. She has worked in residence life since her undergrad years and has had the pleasure of working on small, private, liberal arts campuses for more than a decade. Sherri earned her Bachelor of Science in Art Education and her Master of Science in College Student Personnel from Miami University. A native of Cincinnati, Sherri is excited to be a part of the Wittenberg family.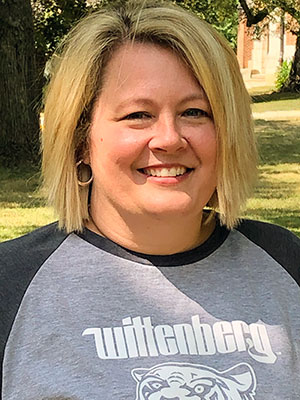 Angela Kettler
Coordinator, Student Rental Properties
kettlera@wittenberg.edu
(937) 327-7802
Angie completed her undergraduate work (B.S.) at Bowling Green State University. Further, Angie has over 16 years of experience in the housing field as she held Realtor Certification as well as Ohio Real Estate Broker's Certification; both currently in escrow. As the Coordinator of Student Rental Properties, she enjoys serving as a valuable resource person to administrators, faculty, staff and students regarding housing issues.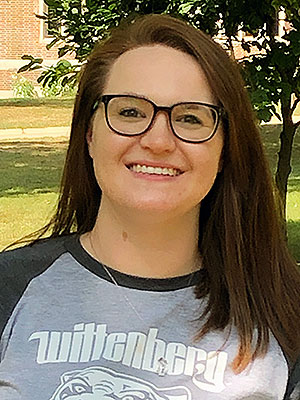 Emma Carnicom
Manager, Residence Halls
bremse@wittenberg.edu
(937) 327-7827
Emma graduated from Wittenberg University in 2016 with a Bachelor of Science in Chemistry. While at Wittenberg she served as a Resident Adviser for one year in Myers Hall and then was hired as the Community Adviser for Polis House for two years. Her experiences inspired her to want to pursue a career in Higher Education and give back to the community that shaped her into the person she is now. When she is not working, Emma enjoys spending time with her husband, Bob, and her two dogs, Obi-Wan and Boba Fett, as well as reading, playing board games, and binge watching various reality TV shows like Survivor and Master Chef. She cannot wait to meet and positively influence Wittenberg students in their next stage of life.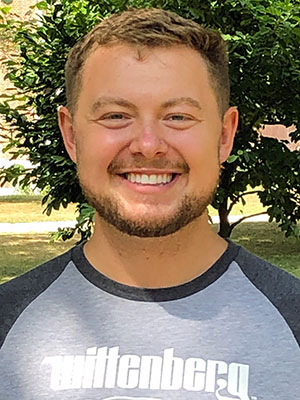 Chandler Mueller
Area Coordinator for New Hall and Firestine Hall
muellerc@wittenberg.edu
(937) 327-7575
Chandler is an alumnus of the University of Akron where he earned his Bachelor's of Arts and Science in Psychology and Sociology. Upon graduation, Chandler attended Salem State University in Salem, Massachusetts where he completed his graduate work; attaining a Master's of Education in Higher Education in Student Affairs. His passion areas include leadership development, social justice education and advocacy, and community engagement. Outside of work, you would be able to find Chandler at a local coffee shop, at the gym, with friends, or binge watching Queer Eye. Go Tigers!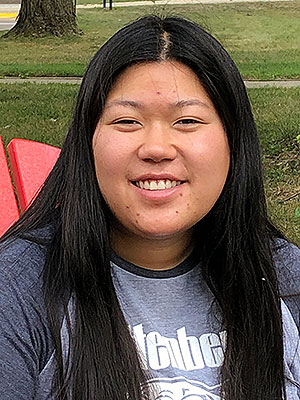 Sarah Culp
Area Coordinator for Tower Hall
culps1@wittenberg.edu
(937) 327-7570
Sarah graduated from Penn State University in 2017 with a Bachelor of Science in Recreation, Park and Tourism Management. After spending a year as a facility supervisor, she is now enrolled in Wittenberg's Masters of Athletic Coaching Program and serves as a Volunteer Coach with Wittenberg's Softball program. Sarah truly enjoys working with students and aiding with their growth and development. She loves being part of the Wittenberg community and is excited to dive into the world of Residence Life. Sarah's passions include sports, binging as many TV shows as possible, and maximizing snuggle time with her cat, Blue.