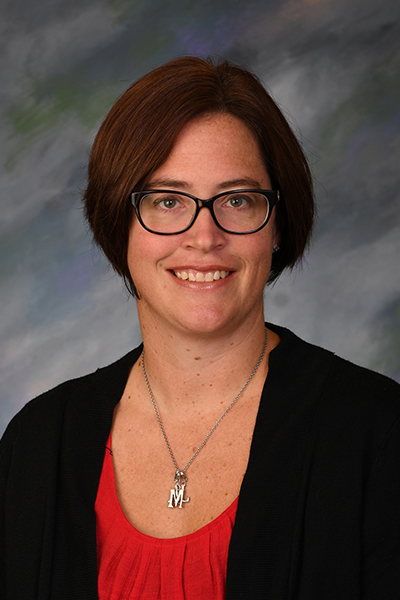 Gwen Owen (She/Her)
Associate Dean of Students and Director of Residence Life
oweng@wittenberg.edu
(937) 327-7800
Gwen is a Maryland native and grew up in the suburbs of DC prior to attending Salisbury University on the eastern shore in Maryland. She has worked in higher education in various roles for 20+ years. Starting as a Resident Assistant (RA) as an undergraduate her senior year. She then progressively moved into various roles at SU as a Resident Director, Area Coordinator, Assistant Director for Assignments, Assistant Director of Operations and Conduct, Assistant Director of Residence Life and Assistant Dean of Students before moving to Ohio in 2013. Once in Ohio, Gwen worked as the Director of TRiO Student Support Services at Clark State College and joined Wittenberg in August of 2018 as the Director of Student Conduct & Deputy Title IX Coordinator. She has also worked as the Director of Student Success & Accessibility Services before leading the Residence Life team in her current role as Associate Dean of Students and Director of Residence Life. Her education is a Bachelor's of Science-Business and a Master's of Education-Post Secondary Education. She enjoys working with college age students and assisting them in navigating all of the challenges that come along with the transition. She is a first generation college student and is passionate about supporting students. Gwen is a wife and mother to three children and can be found at sporting events and the dance studio supporting her family frequently. She enjoys cooking, walking, pickleball, the beach, lake life, card games and crafting.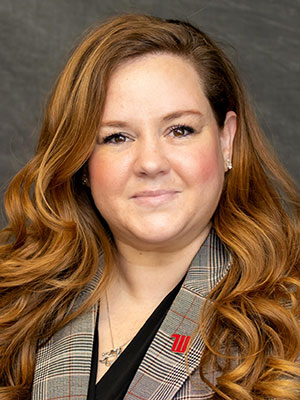 Kristina Bryant (She/Her)
Associate Director for Housing Operations
bryantk1@wittenberg.edu
(937) 327-7800
Kristina was born and raised in Springfield, Ohio, a city she loves deeply. She attended Springfield South High School and is a proud Wildcat Alumna. She earned a Bachelor of Science degree, majoring in Psychology with minors in German and Music Performance, from Heidelberg University and a Master of Educational Leadership degree with a concentration in Student Affairs in Higher Education from Wright State University. Kristina has over 9 years of experience in Higher Education, beginning as an intern in Office of International Education at Witt, at Clark State College in Student Success, at Valparaiso University as a Residential Learning Coordinator, and now back at Wittenberg in the Office of Residence Life! Kristina enjoys reading, coaching soccer, traveling, crafting, and gaming. She is an American and German citizen and speaks German fluently. Kristina loves the transformative nature of the residential college experience and enjoys watching students become citizens of the world.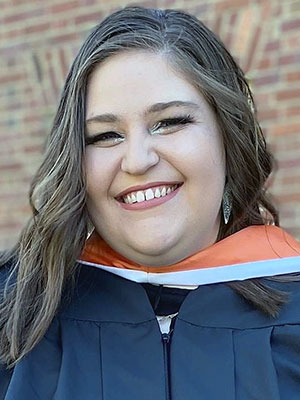 Mellie Derry (She/Her)
Assistant Director of Residence Life & Area Coordinator (New Hall/Woodlawn Hall)
derrym@wittenberg.edu
(937) 327-7575
Mellie has worked in Residence Life for over 7 years including her undergraduate work and is so excited to bring her experiences to Wittenberg University. She graduated from Ashland University in 2018 with a Bachelor in Hospitality Management and Business Marketing. She then went on to get her Masters in College Student Personnel at Bowling Green State University while working as a Hall Director at Baldwin Wallace University. Mellie grew up in Springfield, Ohio, and is a graduate of Greenon High School and worked at Young's Jersey Dairy for over 10 years throughout school, so she is thrilled to be back home. Mellie has a passion for Campus Safety and working with students, she finds her work rewarding in developing students to be successful adults and is thrilled to be a part of the Wittenberg Community. Mellie enjoys spending time with family and friends as well as binging true crime podcast and listening to music.
Danyelle Hughes (She/Her)
Area Coordinator (Tower Hall/Polis House)
hughesa14@wittenberg.edu
(937) 327-7570
Information Coming Soon!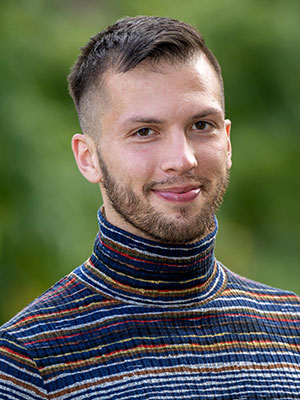 Stephen Mathews
Area Coordinator (Firestine Hall/Ferncliff Hall)
mathewss@wittenberg.edu
(937) 327- 7572
Stephen graduated from Urbana High School in Urbana, OH before heading to Wright State University (WSU) in Dayton, Ohio, for his undergraduate studies. At WSU, Stephen studied English Creative Writing and minored in Deaf Studies while being involved in many organizations and roles, such as Residence Life, Orientation, and clubs. After WSU, Stephen worked at a summer camp near Scranton, PA, which he spent the next 5 summers at, and then traveled to Australia. In Australia, Stephen worked on a farm, traveled, and met a lot of people from around the world. After Australia, Stephen pursued his graduate studies at Bowling Green State University in Bowling Green, Ohio. He studied College Student Personnel while working in various roles. Stephen is thrilled to be returning to the Greater Springfield area and to be a part of the Wittenberg Family. He is passionate about working with students, fighting for equitable spaces, and loves engaging with the community. Outside of work, you can find Stephen running, cooking, watching movies, or spending time with his friends.