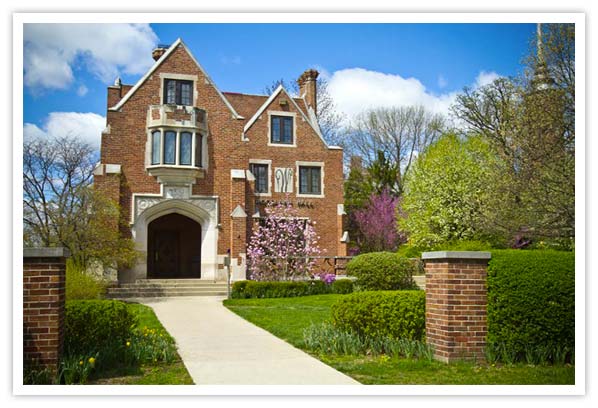 Woodlawn Hall is co-ed by floor, housing 102 residents on four floors. Located conveniently along Alumni Way, it is in close proximity to the Benham-Pence Student Center, Thomas Library, Kreig Hall and Blair Hall. Residents love the close-knit community and charming architecture of this building which houses the Honors Themed Living Community.
Virtual Tour
(Coming Soon...)
Floor Plans
Hall Amenities
TV/Gaming Lounge
Study lounge
Laundry Rooms (every floor)
Foosball table
Microwave
Vending Machines
Cable and Internet access in every room
Student Mail Information:
Please Note: Your full name and campus box number must be included on all incoming mail/packages ensuring timely delivery and to avoid unnecessary delays. Your mailing address will differ depending on the method that mail/packages are sent.
Mail/Packages sent via regular postal mail service:
Student's full name
Wittenberg University, Box ______
P.O. Box 6100
Springfield, OH 45501-6100
Mail/Packages sent via FedEx or UPS:
Student's full name
Wittenberg University, Box ______
734 Woodlawn Avenue
Springfield, OH 45504