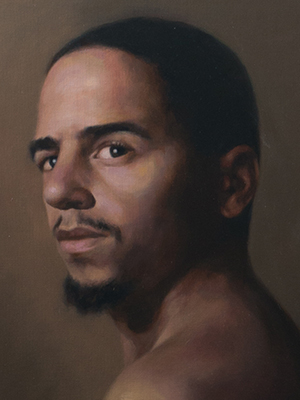 Adjunct Professor of Art
(937) 327-6328
eric.bess.art@gmail.com
Koch Hall 214
Eric Bess grew up in Springfield, Ohio. He often tried to emulate comic book and comic card art at a young age. He took an interest in different spiritual belief systems and the commonality between them which he would later try to implement into his art. His adoration of the arts and desire to be technically proficient led him to obtain a Bachelor of Fine Art in Drawing from Wittenberg University in 2008.
After graduating, he began to teach drawing at the Springfield Art Museum, Clark State Community College, and privately. His religious studies continued, and he was consistently trying to find a way to implement his spiritual interests into his art. He attended the New York Academy of Art in 2011 to further his training. He later attended the Academy of Art University where he obtained a Master of Fine Art in Painting in 2016. He is currently working on a Ph.D. in Aesthetics at the Institute for Doctoral Studies in the Visual Arts (IDSVA).