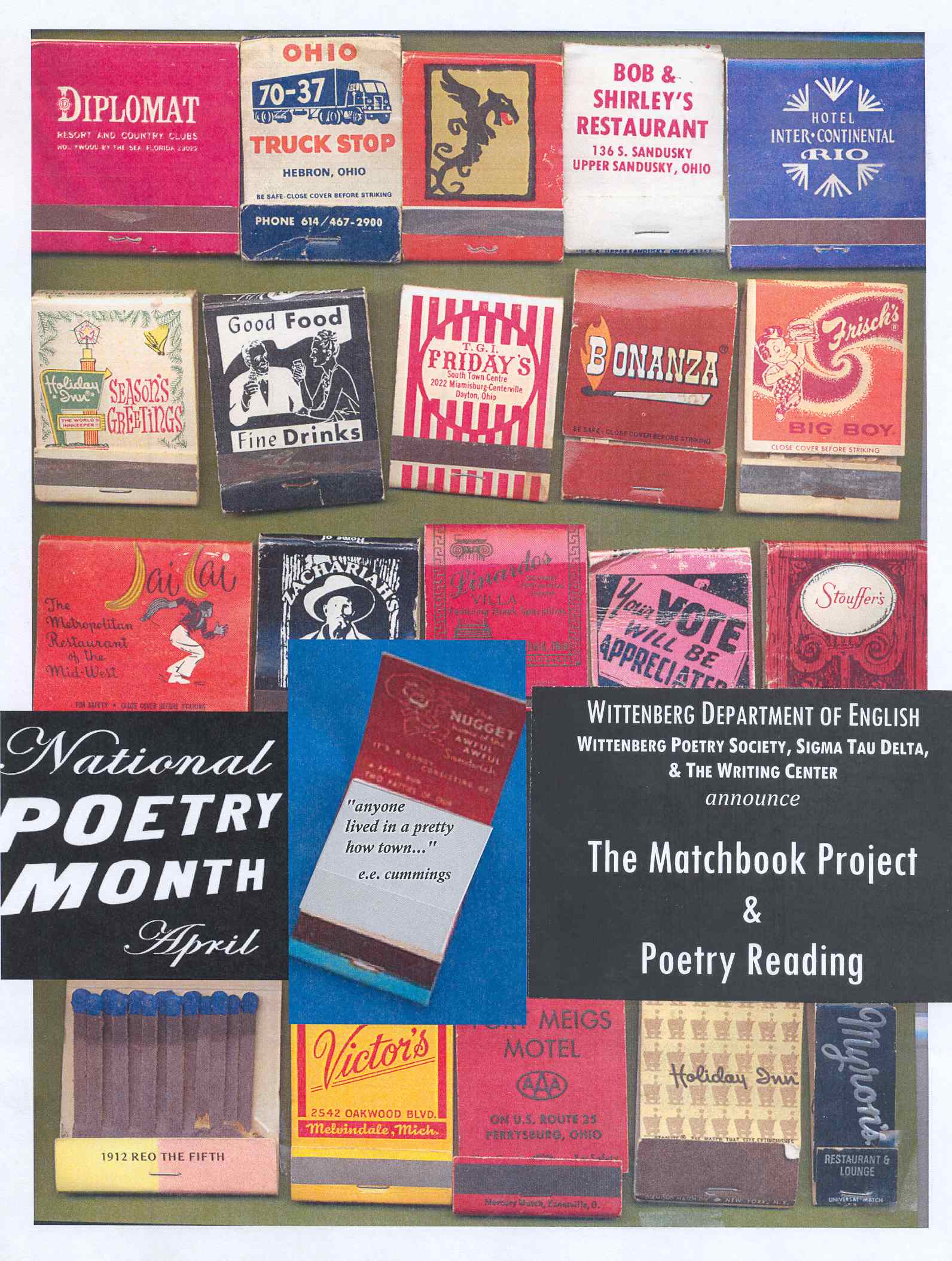 The English Department in collaboration with Student Advisory Group for English (SAGE), Sigma Tau Delta, and The Writing Center, is asking all members of the Wittenberg community to share some lines (a single line or two) of poetry that are vital to you. We will seal these individual lines into a collection of matchbooks, and drop them into a fishbowl in the Writing Center. Anyone and everyone is invited to draw a matchbook from the fishbowl and write an original poem using the borrowed line sealed into the matchbook.
The project is open to everyone, and will culminate in a poetry reading in Founders Pub on Thursday, April 12th, 2018 at 4:30pm, where participants are invited to read their poem and the original poem whose line they were inspired by.
Send us a line of a poetry you love or (just discovered) via email to polakk@wittenberg.edu, or submit it in a comment on our facebook page.
Email Dr. Kate Polak polakk@wittenberg.edu for complete guidelines.