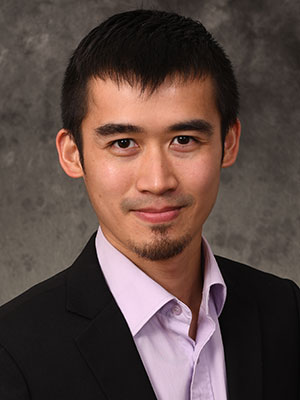 Assistant Professor of Languages
Director of the Language Learning Center
Hollenbeck Hall 223
(937) 327-6355
liangf@wittenberg.edu
Feng Liang completed his Ph.D. in Educational Studies with a concentration in Second Language Studies and a graduate certificate in Asian Studies from the University of Cincinnati. He received his bachelor's degree from Hunan University and his master's degree from the University of Pennsylvania.
Dr. Liang (or Liang Laoshi, as students in his Chinese language class call him) believes that students learn the language best when they actively use what they have learned, through communication in culturally appropriate ways. Therefore, learners in his classes are provided with plenty of opportunities to practice and apply what they have learned in everyday situations. His research interests include heritage language maintenance of Chinese languages, teaching and learning Chinese and Cantonese, and systemic functional linguistics.