Tutors are available for most classes and subjects and are a great tool for your success.
Its simple to connect with a tutor, simply complete the request form and a tutor will be in contact within one business day. All you need to do is complete some registration materials and set up a time to meet. All tutor meetings take place in COMPASS in one of their many meeting spaces or tables.
Success Ambassadors are your go-to peers to assist you in maximizing your college experience.
Request a Tutor or
Success Ambassador
From connecting on campus, adjusting to classwork, balancing the playing field with class demands, to discovering all Wittenberg has to offer, think of the Success Ambassadors as your personal advocate and friend! They know what its like to transition to college and transition through all the opportunities along the way towards graduation!
2016-2017 Success Ambassadors! 
Chenise Gibson
My name is Chenise and I am a junior biology major from St. James, Barbados. I hope to attend medical school after graduating from Wittenberg and go on to work with the National Health Service Corps. My dream is to one day open a specialized pediatric hospital in Barbados. I enjoy travelling, reading and hanging out with my friends. I am happiest when I'm at the beach, and when I go home I spend much of my time there. I am a member of Shades of Pearls and pre-health club. The quote I live by is:
"The more that you read, the more things you will know. The more that you learn, the more places you'll go." - Dr. Seuss 
Katelyn Shanor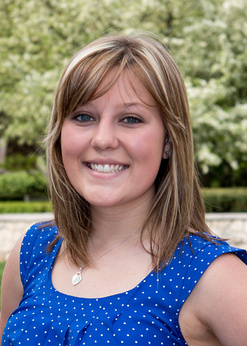 Katelyn is a sophomore student majoring in biology with a minor in archeology. Interestingly, Katelyn hails from Roswell, New Mexico, though she's never seen an alien. Kaitlyn hopes to attend veterinary school after graduating from Wittenberg and dreams of one day having a family of her own and owning her own veterinary clinic. For now, you can find Katelyn hiking, fishing, taking photos, or just hanging out with her friends in the residence halls and watching movies. At Wittenberg, Kaitlyn is a member of the pre-health club, is a biology lab assistant, and is an emerging leader. Her favorite Wittenberg tradition is Wittfest. The quote she lives by is:
"Promise me you'll always remember, you're braver than you believe, and stronger than you seem, and smarter than you think." - Winnie the Pooh