Senior Art Thesis
By Amanda Hanson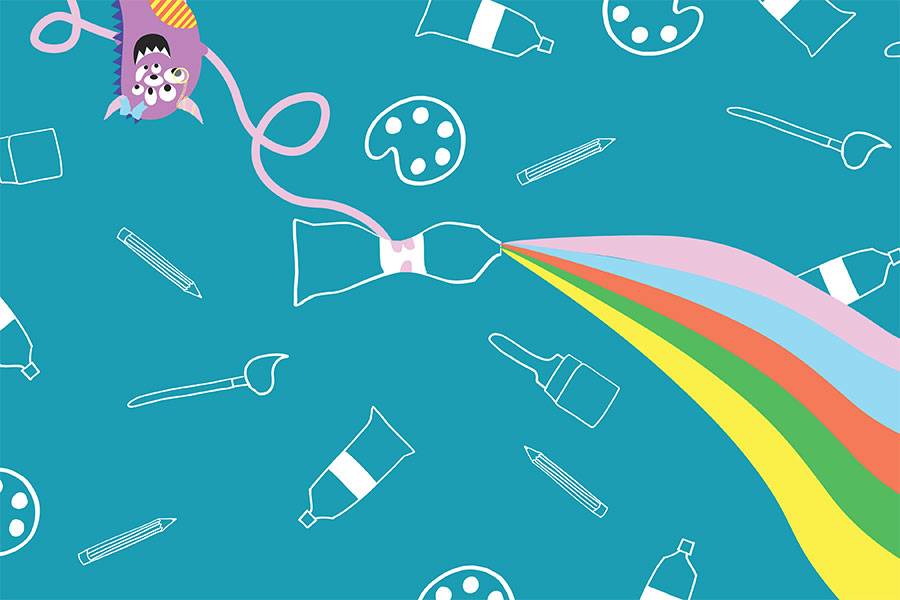 To me, design is one of the most influential industries in the world and has the ability to change perspectives. It can influence a consumer from choosing one product over another just based on packaging and branding. As a designer, I feel a great responsibility to find solutions to an issue that can ease communication. The entirety of my senior thesis is to communicate that art can be for all ages regardless of gender, race, or intelligence. I also wanted to relay that art museums are for everyone even though there is a stigma that they are for a particular audience. I hope to create a revolutionary way for families to come together at an art museum to think about art as well as interact in a new way with it. To do this, I created a friendly monster named Maeve. This little purple creature loves to look at art with her many eyes and monocle. With the book, I wanted to teach children, from ages 6-9, on the different art movements. Within the book, Maeve becomes a copycat and reflects what is going on in each painting or sculpture; she also explains the different characteristics of each movement. Most of the type used throughout the book is my own handwriting to provide a kid-like vibe.
Click Here To View Book (27MB PDF)
The posters in my thesis work in conjunction with the poster, using famous pieces of art key artists for each movement; however, these posters include activities that children can do to help them understand the movement further. Overall, because design is such an important tool to inform and to influence, I am excited to pursue my career in the field.