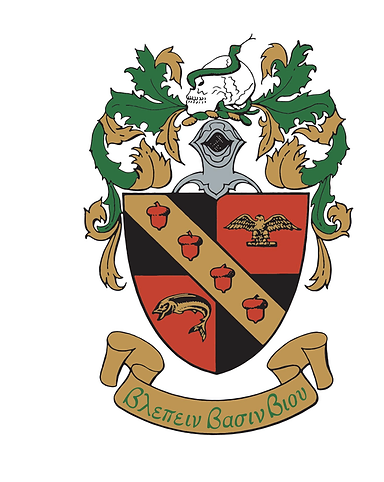 The Xi Chapter of the TriBeta biological honor society cordially invites you to the North East 4 District Convention, hosted by Wittenberg University on April 22, 2023. There will be oral and poster sessions, with awards for the best molecular/cellular and ecological/organismal presentations.
Registration links:
Downloadable forms:
Keynote Speech
"Mystery Illnesses Affecting Millions: Postural Tachycardia Syndrome and Long COVID"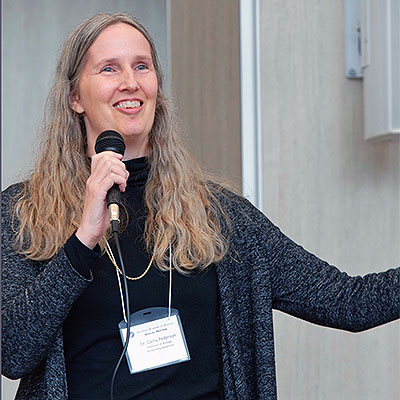 Dr. Cathy Pederson
Elizabeth E. Powelson Endowed Chair in Biology
Wittenberg University
Dr. Pederson joined Wittenberg's faculty in 1995 and teaches a variety of courses that are related to the health professions. While challenging, students enjoy these courses as they hone their knowledge about human anatomy, physiology, and pharmacology.
Dr. Pederson's current research interest is in postural orthostatic tachycardia syndrome (POTS) which is a neurological disorder that affects the autonomic (automatic) nervous system. The symptoms of POTS include increase in heart rate >40 beats per minute when moving from sitting to standing, dizziness, brain fog, chronic fatigue, and neuropathic pain. She is the founder of Standing Up To POTS, a non-profit organization dedicated to raising money for POTS research and educating people in the medical profession and in the community about this disorder. You can visit her foundation website at www.standinguptopots.org.
Hotels
Courtyard by Marriott Springfield Downtown
100 S Fountain Ave, Springfield, OH 45502
Phone: (937) 322-3600.
Country Inn & Suites by Radisson
1751 W 1st St, Springfield, OH 45504
Phone: (937) 322-2200
Fairfield Inn & Suites by Marriott
1870 W 1st St, Springfield, OH 45504
Phone: (937) 323-9554
Click here for additional information about Local Accommodations