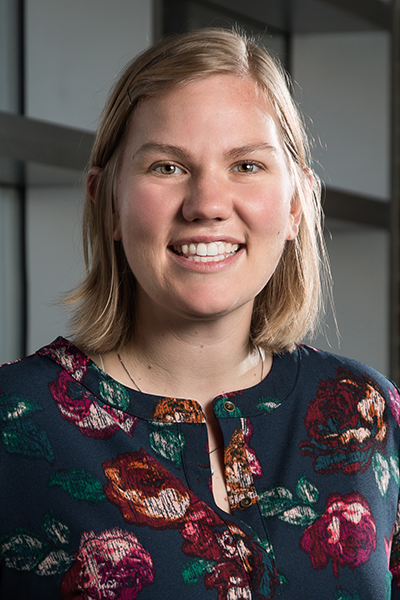 Associate Professor of Biology
Aquatic Ecology, Population & Community Ecology
BDK Science Center 221
(937) 327-6484
burgetta@wittenberg.edu
Dr. Burgett is an aquatic ecologist who is particularly interested in how community interactions can influence the population dynamics of species with complex life cycles, such as amphibians. Dr. Burgett arrived to Wittenberg in the fall of 2012. She graduated with a B.S. in Biology from Denison University and a Ph.D. in Ecology, Evolution, and Population Biology from Washington University in St. Louis. In addition to her research on amphibian population dynamics, Dr. Burgett has an interest in innovative teaching pedagogies in STEM education and there potential to promote critical thinking skills and knowledge retention.
Dr. Burgett is working on setting up her aquatic ecology lab here at Wittenberg. She is beginning work on several projects in collaboration with Wittenberg students including examining the impacts of agricultural land use on amphibian populations in Ohio, investigating impacts of a honeysuckle removal project on stream invertebrates within the Buck Creek Educational Corridor, and continuing to investigate factors that influence the population dynamics of amphibians both in Ohio and Missouri. If you are interested in potential projects related to Dr. Burgett's research or broader topics within ecology, please feel free to contact her at: burgetta@wittenberg.edu.
Dr. Burgett teaches courses in stream ecology, freshwater ecology, and behavioral ecology. She enjoys getting her students out into the streams, ponds, and wetlands near campus to experience what it is like to conduct ecological field research. Dr. Burgett makes use of traditional lectures, but also incorporates case studies and real world ecological problems and issues into the courses she teaches. She enjoys working with students both in the classroom, in the lab, and in the streams and ponds here at Wittenberg.