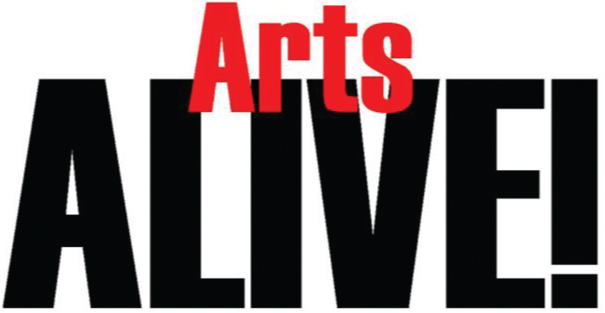 Arts Alive is a Partners in Education Program of the John F. Kennedy Center for the Performing Arts. Partnering organizations include Clark State Community College, Springfield Arts Council, Springfield City School District, Springfield Museum of Art and Wittenberg University.
(Click the graphic below to view full size)
Differentiating the Arts for All Learners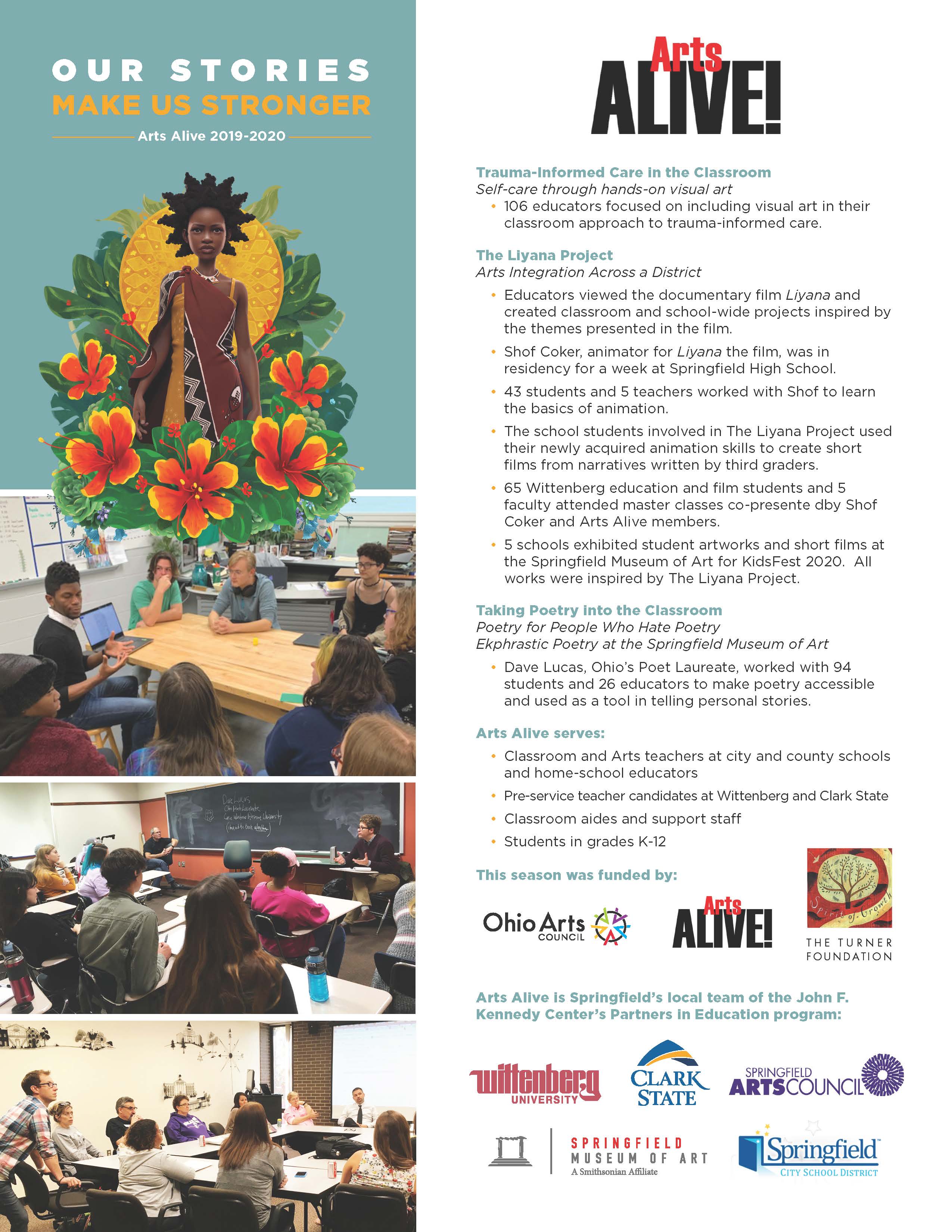 Additional programs with Arts Alive Partners
The events are open to educators within the Partner organization. For more information contact Arts Alive at (937) 617-ARTS (2787).
Participation Policy:
These workshops are a unique opportunity to build a professional learning community. We appreciate your full attention and involvement throughout the workshop. We are unable to provide childcare.
Free Registration - Space is limited and is first come, first served
For questions contact program manager, Amy Korpieski at ArtsAlive1996@gmail.com or 937-617-2787.
Teachers of schools who block Google may need to register at home or email ArtsAlive1996@gmail.com and request that a registration form be sent to you via email.
Registration for each workshop will open 4-6 weeks prior to each workshop date. Check back for registration links for all of the upcoming workshops.
CEUs and Graduate Credit:
Participants will receive a CEU certificate for three hours at the end of the each workshop. One graduate credit hour from Wittenberg University is also available to participants who complete three Arts Alive workshops. Information on receiving graduate credit can be obtained by emailing Dr. Sally Brannan at sbrannan@wittenberg.edu or calling 937-327-6417.