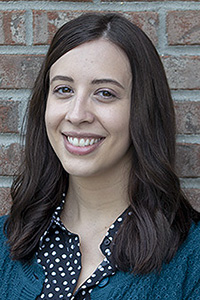 Academic Department Assistant
Blair Hall 119
(937) 327-6417
unterseherj@wittenberg.edu
Jenna Unterseher joined the Wittenberg Department of Education as the Academic Department Assistant in August 2018. In her six years working in higher education, she has developed a passion for helping students, and is excited to assist students on their path to teacher licensure. She serves as the primary point of contact for general questions regarding the education programs, and manages the budget, purchasing, and day-to-day needs of the department.
Jenna received her B.S. in psychology and philosophy from North Dakota State University. In her downtime, she enjoys crafting, baking, and spending time with her partner Billy and their three cats.