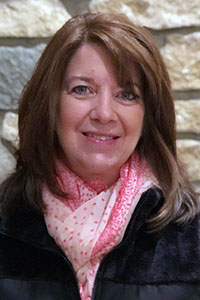 Director of Field Placement & Outreach
(937) 327-6176
aultm1@wittenberg.edu
Blair Hall 218
Peggy Ault joined Wittenberg's staff in November 2019. She is thrilled to be part of the Tiger community, the place where her parents met as students and married at Weaver Chapel. In addition to teaching classes in the Department of Education, Peggy is responsible coordinating meaningful field experiences for pre-service teachers and developing quality relationships with school districts and other community partners.
Peggy has spent over 20 years in education, teaching Biology in both traditional "brick & mortar" settings and the online environment to middle and high schoolers. Most recently, Peggy managed federal programs and wrote grants for a large online public school. Her favorite students are the ones who need extra encouragement in discovering their gifts.
Prior to education, Peggy lived in Detroit, Michigan for 7 years, working in social research and social program evaluation. As a third-party evaluator, she primarily directed projects with community-based organizations and other non-profits, like the Warren / Conner Development Coalition (now known as Eastside Community Network), the Girls Scouts of the USA, and Detroit Urban League. Her affection for the Motor City endures.
Peggy completed her undergraduate work at Mount Union College and received her M.Ed. from Wright State University. A fourth generation Springfield educator, both of Peggy's parents were teachers - her dad (Roger Minnick) was the Chemistry teacher at Shawnee for 25 years and her mom (Joann) taught Biology and GED classes to adult learners. Peggy enjoys life with her zany husband, Allen and they are the proud parents of 4 children: Luke, Allison, Jayden, and Katie (4 children, within 3 years of age... pray for them) and their beloved pooch, Groot. They are actively part of their local church, Maiden Lane.