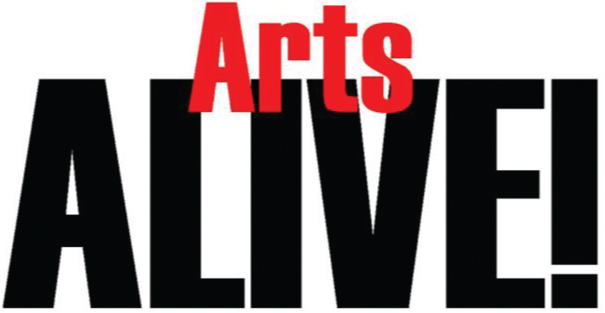 Arts Alive is a Partners in Education Program of the John F. Kennedy Center for the Performing Arts. Partnering organizations include Clark State Community College, Springfield Arts Council, Springfield City School District, Springfield Museum of Art and Wittenberg University.
Differentiating the Arts for All Learners
2017-18 FREE Events & Workshops

Free arts-based lesson plans and projects for classrooms and afterschool programs from the Kennedy Center's lesson database. Learn more here: https://artsedge.kennedy-center.org/educators.aspx ArtsAlive! sessions are hosted by Springfield City School District's professional development program and Wittenberg University's Department of Education master classes. Outside educators are welcome to attend. Contact Amy Korpieski at ArtsAlive1996@gmail.com to register.
Creative Ways to Differentiate for Students with Disabilities
Tuesday, Sep 26, 1-2:30 p.m. or via online recording independent study option.

Jenna Gabriel, EdM, Manager, Special Education, Education Division, Office of Very Special Arts and Accessibility, The John F. Kennedy Center for the Performing Arts leads this one-hour virtual session on connecting the concepts of arts integration with the Differentiated Instruction framework. Wittenberg University hosts Gabriel for a master class, which will be recorded and offered online for an independent study option.
Music as a Modality
Tuesday, Nov 7, 2017, 12-1:25 p.m. or 1:30-3 p.m.

Presented by Cadence, an a cappella ensemble based in Toronto, Canada. Cadence's educational outreach session focuses on showcasing instrument imitation and extended vocal techniques, demonstrating that the human voice has no limits and using music as a modality for working with students with disabilities. Cadence is also presenting whole school performances at South Vienna Elementary and Middle schools and outside teachers/educators are invited. Please contact ArtsAlive! if you'd like to attend one of these performance events during the week of November 6: Four Men, Four Mics for grades K-5; A Cappella Time Machine for grades 6-8.
Super Powered Stories: Character and Story Creation for Students with Disabilities
Friday, Feb 16, 2018, morning and afternoon sessions

Kennedy Center Teaching Artist Richard Jenkins uses the popular art form of cartooning as an exciting tool to reach all students and to build their expressive and cognitive capacities while unlocking their story-making potential. This hands-on workshop explores multiple options and entry points for students with learning, cognitive, and emotional disabilities. No previous drawing experience required!
Smithsonian Institution Accessibility Program Education Team
Thursday, Feb 15, master class at Wittenberg University
Friday, Feb 16, morning and afternoon sessions at Springfield Museum of Art
Learn from the Smithsonian Institution's Accessibility Program education team; the Accessibility Program works to provide consistent, effortless access to the Institution's programs, collections and facilities for all visitors. These teacher professional development sessions will apply best practices from the Smithsonian to your classroom and students using works at the Springfield Museum of Art. Participants will learn how to create a path into curriculum content using art and object-based learning to engage students with a range of disabilities. The Smithsonian team consists of: Ashley Grady, Accessibility Programs Specialist at Smithsonian Institution Elizabeth Deines, Teacher Programs Coordinator at Smithsonian American Art Museum Jennifer Brundage, National Outreach Manager, Smithsonian Affiliations