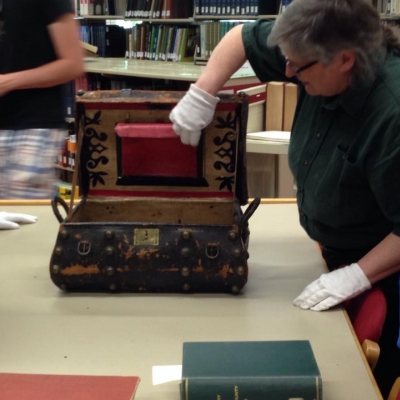 The History Department at Wittenberg University makes every effort to stay connected with its many alumni. Professors have been known to stay in touch with students long after they graduate, and many alumni come back to campus for history events (such as this year's colloquium), to drop in on faculty, or even to just walk the campus. The department also actively seeks to connect its current students with alumni so that they may see how graduates have carried their degree and education from Wittenberg into their careers and lives beyond college--as is seen in this page's most recent featured alumnus. Over the 2015-2016 year we will be updating this page with profiles from various History Alumni.
We strongly encourage students to join LinkedIn where you may join the Wittenberg University History Department Network and connect directly with our prestigious graduates.
The Global Reach of a History Degree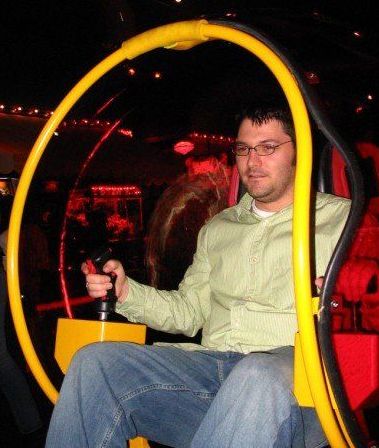 Name: Jacob Hinton
Occupation: Business System Analyst for PNC Bank in Grove City, Ohio
Graduation Year: 2003
Favorite Book: The Simple Sounds of Freedom by Thomas Taylor
Advice: "Take a break from the computer and cell phone every now and then to write things by hand whether it be a journal or a letter. The accessibility to primary resources only becomes more restrictive as we rely more and more upon technology for communication. For future Genealogical researchers in your family it could be a treasure."
Jacob Hinton is a Wittenberg alumnus who graduated in 2003 with a degree in History and now works as a Business System Analyst for PNC Bank. "I gather and document testing requirements for a given project, then create a plan to test these requirements against code provided by the development staff," Hinton explains. Hinton currently lives in Groves City, Ohio, but his job does allow him to travel, mainly to Cleveland and Pittsburgh. "Travel mostly centers around the main hubs of PNC's Corporate & Institutional Banking. On occasion my position requires in-person meetings with project management and vendors." Hinton has been with the bank since 2005, and he greatly enjoys what he does: "The best part of my job is seeing the product at its worst and watching it evolve into a solid product as the issues I identify are resolved and polished." Though Hinton works full time, he is currently pursuing a second bachelors in Computer Science to supplement his knowledge for his career.
Though Hinton is pursuing a second bachelors, he in no way feels he was inadequately prepared for the corporate world. "My degree in history helped prepare me for my current position in many ways. The most important skill has been the critical reading and evaluation skills. By analyzing multiple documents for consistency, I am able to eliminate issues before they are even developed and released." Hinton also emphasizes the importance of proper documentation, noting that this is extremely important when reporting issues because it is key to be able to identify what the requirement is and where others can find the same information. "It is clear, concise and extremely more efficient in the long run," He stresses. Because of this, Hinton feels that Wittenberg was the right choice for his undergraduate education. "I chose Wittenberg because of the atmosphere and the attitude of respect for fellow students and the community. These values are still among the most important to me following my graduation."
More History Alumni: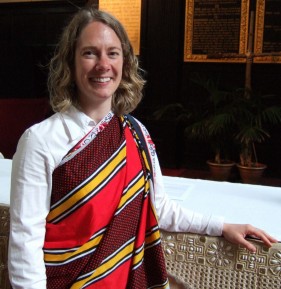 Name: Mandy Oleson
Occupation: Currently studying at Trinity Lutheran Seminary in Columbus, Ohio
Graduation Year: 2003
Favorite Book: Let Your Life Speak: Listening to the Voice of Vocation by Parker Palmer
Advice: "Embrace opportunity -- to learn, to grow, to travel, to play, to laugh, to cry, and to love -- and be changed by how the opportunity embraces you."
---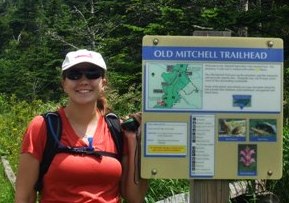 Name: Jessica Zawacki
Occupation: Teacher
Graduation Year: 2003
Advice: "Do not be afraid to go for your dreams or ask for help from professors, co-workers or bosses."
---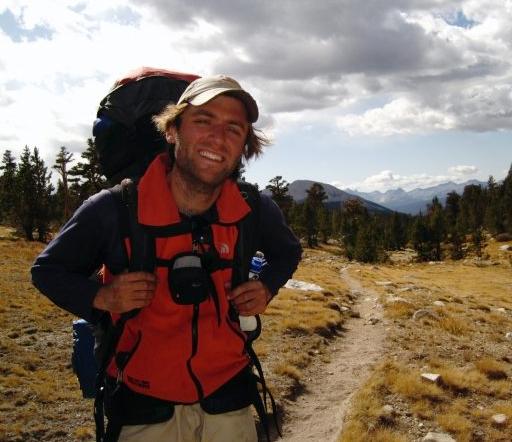 Name: Steve Byrne
Occupation: Program Coordinator for Exchange students
Graduation Year: 2006
Favorite Book: Three Cups of Tea by Greg Mortenson
Advice: "Live in the present and enjoy all the aspects you can of a history major."